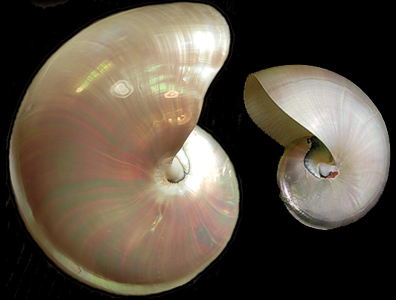 We clean the Cuticle back to a pleasing shape. No one else will do this for you
We only sell wonderful gift quality seashells that you can depend on !
Store Pages 1 2 3 4 5 6 6a 7 7a 8 9 9a 10 11 12 13 14 15 16 17 18



Cleaned & polished Guaranteed delivery unbroken !
Best Gift Quality Presentation shells you can get
No surprises ! No dummies !
We do this kind of work every day to make all of our other products
We are Pros for over 30 years! You will not find nicer quality anywhere !
We take the junk to the flee markets. We do not try to mix it in with the nice shells
We not only have shells but we have the experience and time to make them look great !
Our prices are competitive and our consistent quality is the best there is !
You can always trust us to send a remarkable shell gift that will be loved forever
We only sell remarkable finished products
No one else does this anywhere !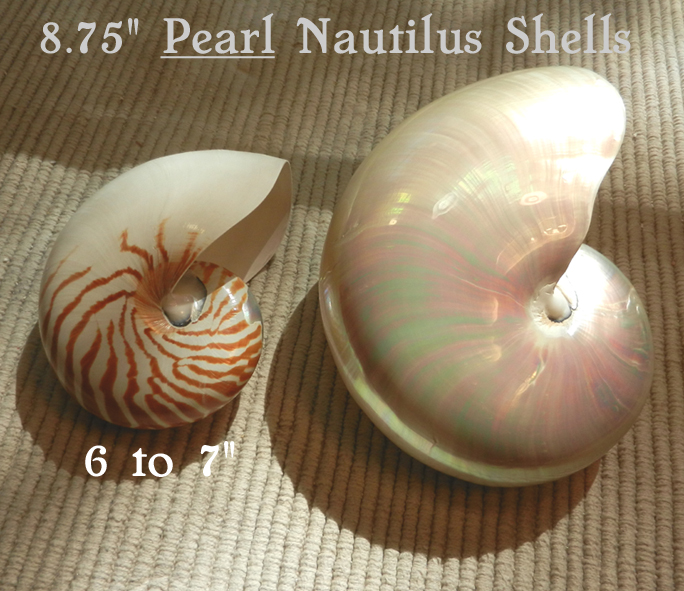 Giant Pearl Nautilus are here
Nautilus Pompilius with Natural Iridescence
(4"-5") $40.00 Ea


(5"-6") $48.00 Ea


(6"- 7") $58.00 Ea


(7-7.5" ) $68.00 Ea

The Larry Shell


8.85" Pearl Very near perfect !
$94.00 Standing next to a 6 to 7 " pearl




Nautilus Shell Halves
With Holes for Ribbon if you want
5-7" $11.00 Ea


4-5" $10.00 Ea

Pearl or Tiger ? With or without holes ?Just say at check out





Just Center Cuts !
Pearl or Tiger ? With or without holes ? Just say at check out
5-7" $27.50 Ea


4-5" $23.00 Ea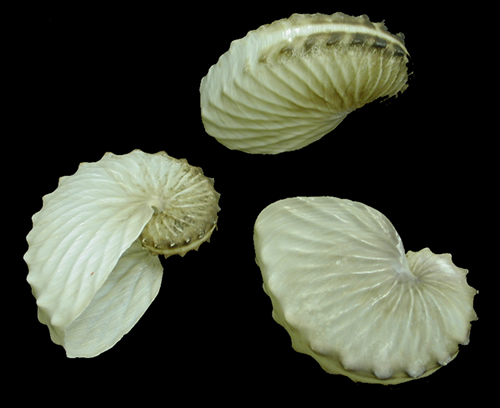 Argonauta Shells
(1½"-2") $22.00 Ea


(2"-2½ ") $28.00 Ea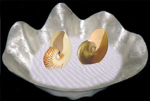 See the shell display clam bowls
Go to see the wild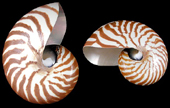 Tiger Nautilus too>>
Go to see the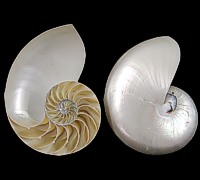 Sectioned Nautilus >
Natural Iridescence & Naturally Translucent Passing the light right through the shell !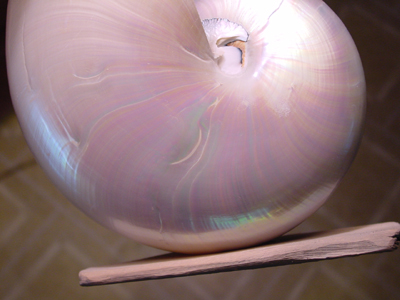 As the flame flickers and moves the entire shell becomes animated !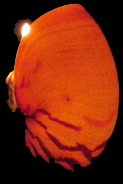 ~ Perfect low light Unique Romantic Gifts ~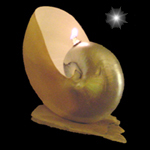 Now in 2006 As a Lifetime Wish Lamp !
As Seen On Google's Unique New Gifts Page>>

The Chambered Nautilus Poem

Oliver Wendell Holmes. 1809–1894

~~~~~~~~~~~~~~~~~~~~~~~~~~~~~~~~~~~~~~~~~~~~~~~~~~~~~~~~~~~
This is the ship of pearl, which, poets feign
Sails the un shadowed main
The venturous bark that flings
On the sweet summer wind its purpled wings
In gulfs enchanted, where the Siren sings
And coral reefs lie bare
Where the cold sea-maids rise to sun their streaming hair

Its webs of living gauze no more unfurl
Wrecked is the ship of pearl!
And every chambered cell
Where its dim dreaming life was wont to dwell
As the frail tenant shaped his growing shell
Before thee lies revealed
Its irised ceiling rent, its sunless crypt unsealed!

Year after year beheld the silent toil
That spread his lustrous coil
Still, as the spiral grew
He left the past year's dwelling for the new
Stole with soft step its shining archway through
Built up its idle door
Stretched in his last-found home, and knew the old no more

Thanks for the heavenly message brought by thee
Child of the wandering sea
Cast from her lap, forlorn!
From thy dead lips a clearer note is born
Than ever Triton blew from wreathèd horn!
While on mine ear it rings,
Through the deep caves of thought I hear a voice that sings

Build thee more stately mansions, O my soul
As the swift seasons roll!
Leave thy low-vaulted past!
Let each new temple, nobler than the last
Shut thee from heaven with a dome more vast
Till thou at length art free
Leaving thine outgrown shell by life's unresting sea!


Store Pages 1 2 3 4 5 6 6a 7 7a 8 9 9a 10 11 12 13 14 15 16 17 18 Next Page


Contact & Shipping |Shell Horns | Shell Oil Lamps | World Seashells | Conch Shells | Wedding Horns| Wedding Shells
Rentals | Giant Clams |Triton Horns |Baking Scallops |Capiz Shells | Starfish
Shell Mixes |Pirate Coins & Gear | Sand Dollars | Gift Baskets |Craft Shells | Site Map
As Seen On Google's Unique New Gifts Page>>

Seashell Preparation Facts
Seashells never come from the sea in perfect condition
There are many things that grow on them. Like other small shells and all kinds of grass
They usually have chipped edges and scratches that need to be trimmed down and polished
Unless you have the equipment and the experience you will live with these imperfections forever
We know how to do this work very well
Like any trade practice makes perfect and we are well beyond practice
We have developed some very unique methods of cleaning and polishing to a lovely final result
Our prices are competitive but our consistent quality is best there is !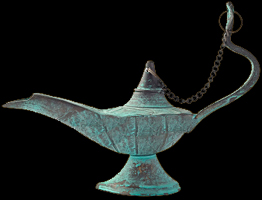 Triton Wish Lamp & Aladdin's Magic Lamp
The Blue Jinn Story
Aladdin came in possession of the Sultan's lamp, and released a Magic Jinn who granted him three wishes
He soon learned to be careful what he wished for
And meanwhile the Sultan wanted his lamp back and sent soldiers looking for him
So Aladdin decided to make a more beautiful lamp to replace the one he had found
He thought for days about what could be the most beautiful thing he could make a lamp with
He finally asked the Blue Jinn what he thought and he said that first he wanted to consult with Mother Nature
Mother Nature quickly said why not make a lamp out of one of my very finest creations a real Giant Seashell
So he decided to make one out of a real Triton Seashell
The sultan became so mesmerized by the beauty of the new lamp that he forgot all about the one Aladdin had found
And so he was named as the prestigious Royal Palace Lamp maker forever thereafter
Aladdin was then ordered to make many more Sea Shell Wish lamps for the palace
They all had very magical properties of their own as the light passed through the shells and came alive with the movement of the flame
Best of three wishes Legendary Shells

Seashell lamps in low light become very animated as they move with the flickering flame