521 Reviews







Best Quality Guaranteed or refund back



We represent the largest international dealers of seashells in the world
If you want anything you do not see please contact us with a Live phone call now

Click all photos for details and other sizes


Lamps
Prices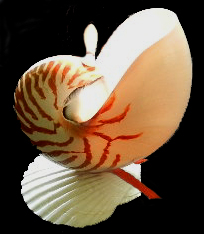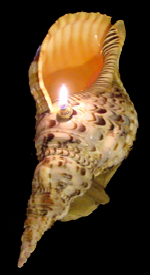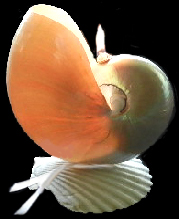 Chambered Nautilus & Triton Oil Candles ! Go to Pictures



"Shankh" A Sacred Shell of the Hindu's
See Also Hindu Lamp History Page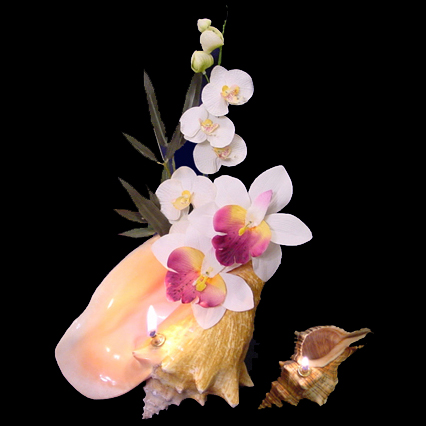 Go to see the Exotic Giant Seashell Centerpieces and Rentals...............>
Royal Conch Oil Candles See Pictures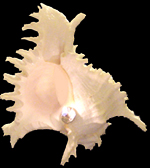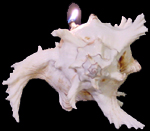 Pacific Murex Oil Candles Go >> to Pictures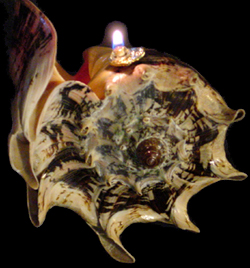 Newest Oil Candles Royal Imperial Volute See Photos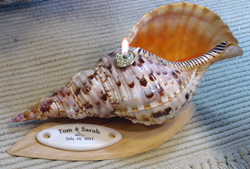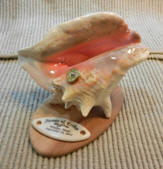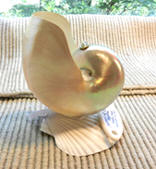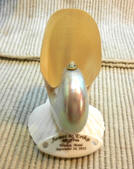 All Lamps can be made with oversized Base for engraved Faux Ivory Oval much like the Horns are engraved
They become
$15.50 Additional

Go to the store for pricing
Lamps
Prices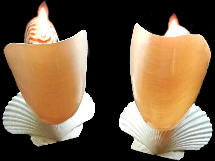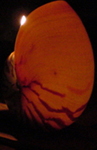 Romantic Seashell lamps in low light become very animated as they move with the flickering flame
See Prices of the Very Unique Shell Wish Lamps >>

~The Lamps Story ~


Mother Nature and I are both proud of these unique natural never seen lamps
Shell chambers resist predators of all sorts in one of the worlds harshest environments
Our unique process permanently closes and seals the upper chamber forever
These lamps can be easily refilled again and again by removing the wick stem like a cork


See how Lamps are made info page


With flowers they are outstanding candle centerpieces
They are Traditional Essentials for any real Beach Theme Wedding !
Unusual nautical gift or unique candle centerpieces alone or wonderful in groups
A beach theme wedding is not complete without these handmade candles as Cake Toppers
Whether used as wedding decoration oil candles at a beach theme wedding or in tropical decorating
Wedding centerpieces made with these lamps will add a never seen before quality your display deserves
Lovely Wedding Decoration Centerpiece ideas !
We are the Worlds only makers of these unique lamps right here in the USA !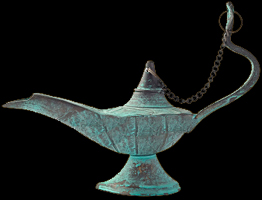 Triton Wish Lamps & Aladdin's Magic Lamp
The Blue Jinn Story
Aladdin came in possession of the Sultan's lamp, and released a Magic Jinn who granted him three wishes
He soon learned to be careful what he wished for
And meanwhile the Sultan wanted his lamp back and sent soldiers looking for him
So Aladdin decided to make a more beautiful lamp to replace the one he had found
He thought for days about what could be the most beautiful thing he could make a lamp with
He finally asked the Blue Jinn what he thought and he said that first he wanted to consult with Mother Nature
Mother Nature quickly said why not make a lamp out of one of my very finest creations a real Giant Seashell
So he decided to make one out of a real Triton Seashell
The sultan became so mesmerized by the beauty of the new lamp that he forgot all about the one Aladdin had found
And so he was named as the prestigious Royal Palace Lamp maker forever thereafter
Aladdin was then ordered to make many more Sea Shell Wish lamps for the palace
They all had very magical properties of their own as the light passed through the shells and came alive with the movement of the flame
Best of three wishes from Legendary Shells




521 Reviews







Best Quality Guaranteed or refund back



We represent the largest international dealers of seashells in the world
If you want anything you do not see please contact us with a Live phone call now


Creative people do appreciate creative things



----- Original Message -----
Sent: Tuesday, August 23, 2005 10:04 PM
Subject: Re: Your Receipt Order Number: 1343

> I just wanted to let you know that the conch horns and shell lamps arrived
> the other day and they are absolutely gorgeous! The quality is impeccable,
> the shells exquisite, and I just can't rave enough! One is for my sister,
> who retired on her sailboat, and the other is for our daughter's wedding.
> Both will be heirloom gifts, and they will have fun using them, too! Thanks
> again, so very much, for such an extraordinary product!!! You are
> right...creative people (I'm a multimedia artist) will search high and low
> for truly creative things, and I'm so glad I found you!
> Gayle Rose
>
> Feel free to post this rave on your website