Legendary Shells Starfish page 10



Best Quality Guaranteed or refund back
Cleaned & polished Guaranteed delivery unbroken !



We represent the largest international dealers of seashells in the world
If you want anything you do not see please contact us with a Live phone call now
Store Pages 1 2 3 4 5 6 6a 7 7a 8 9 9a 10 11 12 13 14 15 16 17 18 Next Page


Contact & Shipping |Shell Horns | Shell Oil Lamps | World Seashells | Conch Shells | Wedding Horns |Wedding Shells
Rentals | Wedding Favors |Polished Shells | Specimen Shells |Capiz Shells | Starfish
Shell Mixes |Pirate Coins & Gear | Sand Dollars | Gift Baskets |Craft Shells | Site Map




Click the ribbon for details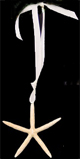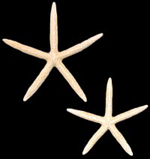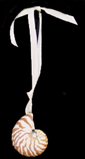 Starfish are all Very Lovely favors when drilled and used with ribbons
We will drill your shells for free !


Click all photos for details and other sizes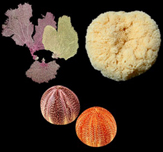 See the Sea Fans Sea Urchins & Sponges !



Seashell Preparation Facts
Seashells never come from the sea in nice condition
There are many things that grow on them. Like other small shells and all kinds of grass
They usually have chipped edges and scratches that need to be trimmed down and polished
Unless you have the equipment and the experience you will live with these imperfections forever
We know how to do this work very well and we go over every shell we sell carefully !
Like any trade practice makes perfect and we are well beyond practice
We have developed some very unique methods of cleaning and polishing to a lovely final result
Our prices are competitive and our consistent quality is the best there is !



Best Quality Guaranteed or refund back



We represent the largest international dealers of seashells in the world
If you want anything you do not see please contact us with a Live phone call now
Store Pages 1 2 3 4 5 6 6a 7 7a 8 9 9a 10 11 12 13 14 15 16 17 18 Next Page


Contact & Shipping |Shell Horns | Shell Oil Lamps | World Seashells | Conch Shells | Wedding Horns| Wedding Shells | Rentals Wedding Favors |Giant Clams| Triton Horns |Capiz Shells | Starfish
Shell Mixes |Pirate Coins & Gear | Sand Dollars | Gift Baskets |Craft Shells | Site Map