Small Abalone Shells

Small Abalone Pearl Red Black & Green
Cleaned & polished Guaranteed delivery unbroken !


Pearl Abalone
(3"-Up) $9.50 per Dozen
(2"- 3") $5.80 per Dozen

Dyed Baby Abalones Ruff -- SOLD OUT!
(3"-4") $3.50 Ea
Abalone are one of the very most lustrous & iridescent of all seashells
Very lovely Wedding favors or just decorations with other shells
These are really nice pieces !
Abalone are a favorite food for some marine species including sea otters. Otters are one of the few tool-using mammals (besides man) and they are known to carry a rock that they use to crack the shell of the abalone underwater so they can remove it from its substrate. They then use the rock, at the surface, to crack the shell off and eat the yummy abalone. An occasional shark or large fish may be able to get small abalone off the rock for a meal, but, in general the abalone is well protected by its strong shell. For thousands of years the abalone has existed with its natural marine predators.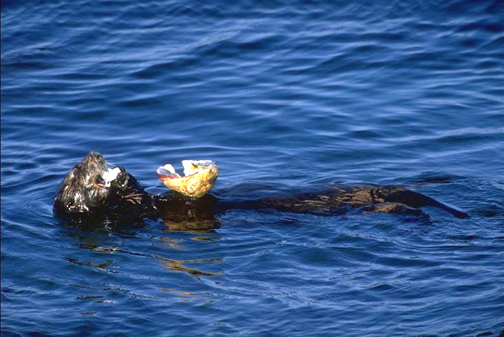 Sea Otter floating on back using a rock to crack open an abalone
What a nice way to have lunch !


We represent the largest importers of seashells in the world
If you want anything you do not see please contact us with a free phone cal



Store Pages 1 2 3 4 5 6 6a 7 7a 8 9 9a 10 11 12 13 14 15 16 17 18 Back to store>
Contact & Shipping |Shell Horns | Shell Oil Lamps | World Seashells | Conch Shells | Wedding Horns Wedding Shells | Rentals | Wedding Favors |Polished Shells | Specimen Shells |Capiz Shells | Starfish
Shell Mixes |Pirate Coins & Gear | Sand Dollars | Gift Baskets |Craft Shells | Site Map