~ Royal Pink Conch Centerpieces, Oil Lamps & Conch Horns ~





521 Reviews







Conch shells now on sale !
Best Quality Guaranteed or refund back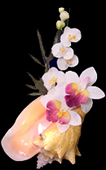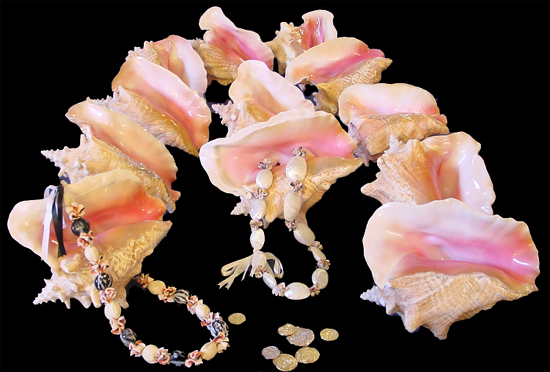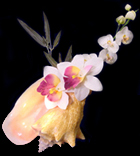 Shell Oil Lamps Just Shell Centerpieces
These are the very most beautiful Conch you have ever seen ! No one else anywhere has Conch like these !
And yes they really do look just like their pictures above
(Pronounced 'konk')
We clean and polish every conch sea shell we sell, something no one else does anywhere


The Worlds finest ! Fresh Fished Caribbean Conch Seashells



These conch are fished, hand selected and imported just for us from old Caribbean Fisherman friends
These are definitively the very most beautiful conch seashells you have ever seen !
We clean and polish every shell. These shells are all gift quality shells
5 to 7" $29.00 Ea

Adorable small adult conch seashells X 6

= 114.00 or $19.00 Ea
7 to 8" $29.00 Ea

Medium adult conch seashells X 6

= $132.00 or $22.00 Ea
8 to 9" $29.00 Ea

Large conch seashells
9 to 10" Grand $35.00 Ea

Very Prestigious Grand
10 to 11" Giants $76.00

Rare Perfect !
See the fresh fished polished & trimmed large conch shells !
Conch Shells
We are Caribbean fishermen for over 30 years
These lovely sea shells have been used as beautiful natural decorations for thousands of years. Use your imagination to make conch sea shell creations of all kinds
Now these rare Giant shells can be purchased directly from ConchKing.com Conch are not an endangered species !
These remarkable Giant shells are hard to get. Unbroken Caribbean Conch Shells are some of the worlds largest seashells.
These sea shells are fished legally. Conch King has Americas finest conch shells. Lovely rare cleaned and cared for sea shells.
A never seen wedding centerpiece that mother nature and I have created with pride and great care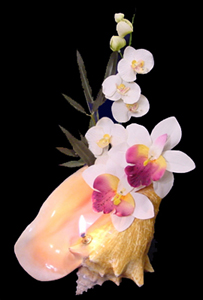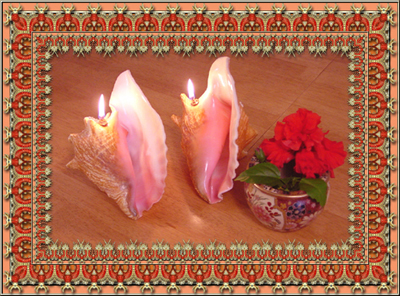 Conch Seashell Oil Candles
7 to 8"

$38.00
8 to 9"

$46.00
9 to 10"

$66.00
One of natures most perfect natural chambers
~~Very unique romantic gifts~~



* Lifetime lamps are refillable forever*
Worlds only Lifetime shell lamps using natural shell chambers to store oil
For all of the thousands of years that man has marveled at the beauty of sea shells no one has
ever mastered the art of closing off the upper chamber to make a natural oil reservoir
Mother Nature and I are both proud of these natural never seen unique new gifts
Shell chambers resist predators of all sorts in one of the worlds harshest environments
Our unique process permanently closes and seals the upper chamber forever
These lamps can be easily refilled again and again by removing the wick stem like a cork
All oil is contained inside the shell body. The open mouth remains dry and clean.
With a lifetime fiberglass wick they are truly lifetime lamps !
Mother Nature and I are both proud of these unique natural never seen new tropical gifts
Read Lamp Instructions Brochure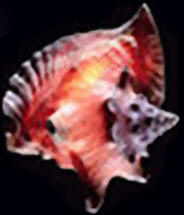 Legendary Seashell Wish Lamps are Very Magical in Low Light !
See The Very Unique Shell Wish Lamps to buy >>
See  Finished Works for Sale go to the store  
________________________________________________________________________________________________________________________