Crafted Seashell Flowers
Very Lovely Hand Crafted Shell Flowers

Best Quality Guaranteed or refund back
Guaranteed delivery unbroken !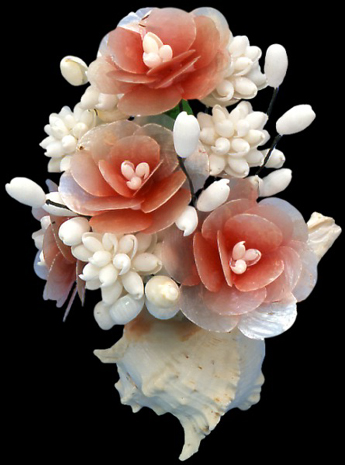 Pink Red Capiz Shell Flowers on Murex Shell
10" $21.00 Ea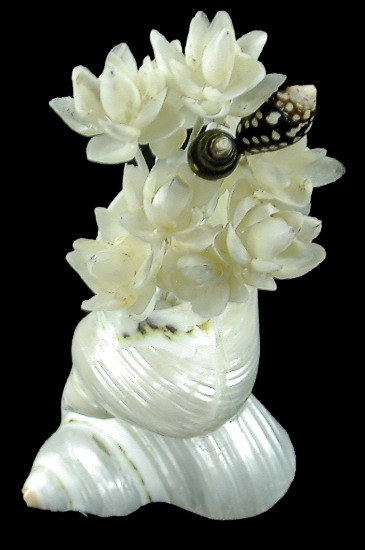 White Wedding Roses made of shells ! $4.50 Ea 5 inch


Black Marble cones can be removed !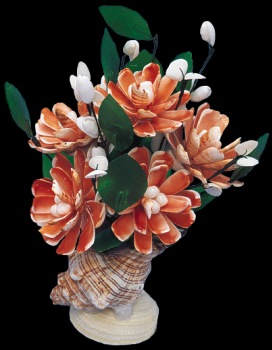 Strawberry Shell Flowers
$19.00 Ea 11"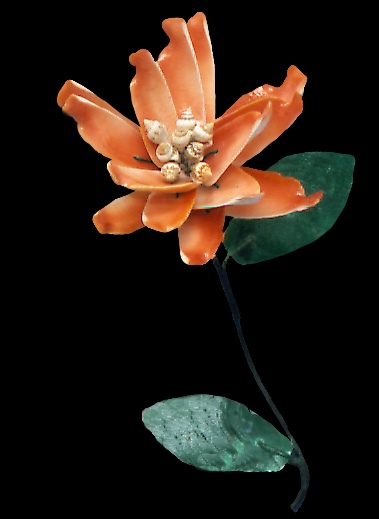 Luhanus Flower Stem 4
$8.00 Ea 9"



Rose Cup Flower Stem 10" $3.50 Ea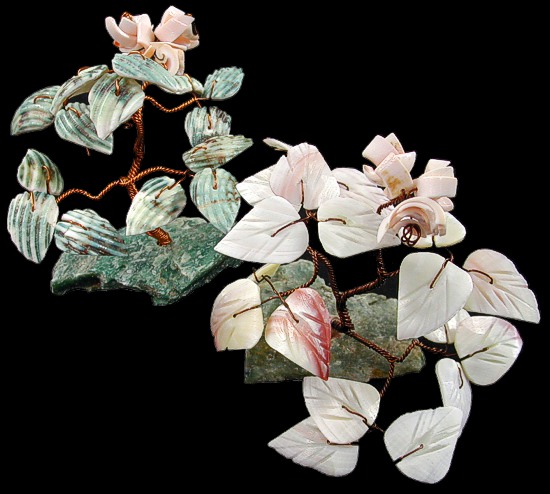 Jade Ming Ivy 6" $11.00 Ea



Best Quality Guaranteed or refund back



We represent the largest international dealers of seashells in the world
If you want anything you do not see please contact us with a free phone call now
Store Pages 1 2 3 4 5 6 6a 7 7a 8 9 9a 10 11 12 13 14 15 16 17 18 Next Page


Contact & Shipping |Shell Horns | Shell Oil Lamps | World Seashells | Conch Shells | Wedding Horns| Wedding Shells | Rentals Wedding Favors |Polished Shells | Specimen Shells |Capiz Shells | Starfish
Shell Mixes |Pirate Coins & Gear | Sand Dollars | Gift Baskets |Craft Shells | Site Map