Unique Natural Oil Candles Handmade Gifts
Romantic Oil Candle Gifts Made by Mother Nature of
Exotic Natural Ocean Sea Shells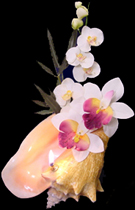 * Lifetime Oil Candles are refillable forever*
As Seen on Google Unique New Gifts Page >
Worlds only Lifetime shell oil candles using natural shell chambers to store oil
For all of the thousands of years that man has marveled at the beauty of sea shells no one has
ever mastered the art of closing off the upper chamber to make a natural oil reservoir
Mother Nature and I are both proud of these unique natural never seen oil candles
Shell chambers resist predators of all sorts in one of the worlds harshest environments
Our unique process permanently closes and seals the upper chamber forever
These candles can be easily refilled again and again by removing the wick stem like a cork
All oil is contained inside the shell body. The open mouth remains dry and clean.
With a lifetime fiberglass wick they are lifetime oil candles !



Store Pages 1 2 3 4 5 6 6a 7 7a 8 9 9a 10 11 12 13 14 15 16 17 18
Contact & Shipping |Shell Horns | Shell Oil Lamps | World Seashells | Conch Shells | Wedding Horns Wedding Shells | Rentals | Wedding Favors |Polished Shells | Specimen Shells |Capiz Shells | Starfish
Shell Mixes |Pirate Coins & Gear | Sand Dollars | Gift Baskets |Craft Shells | Site Map
Give something no one has ever seen before !
As Seen on Google Unique New Gifts Page 1 & 2 >>>


Click all photos for details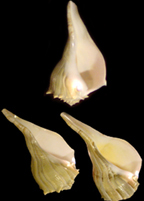 "Shankh" Sacred shell of the Hindu's
See Also Hindu Candles History Page
Chambered Nautilus & Triton Oil Candles ! Go to Pictures


Royal Conch Oil Candles Go to Pictures


Pacific Murex Oil Candles Go >> to Pictures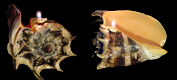 Newest Oil Candles Royal Imperial Volute See Photos
Small lamps are wonderful affordable gifts & Unique Tea Lights Sets

See Unique Island Wedding Favors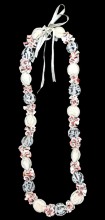 Exotic Hawaiian Shell & Coral Leis for all Occasions See Collection >>



Small Oil Candles Gifts, Cake Toppers, Favors Go to pictures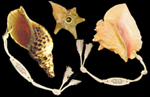 Conch & Triton Horns Go to pages
Traditional Wedding Horns of the Pacific Islands !



Lovely New Social Lights Refillable Lighters


~The Shell Oil Candles Story ~


Mother Nature and I are both proud of these unique natural never seen shell candles
Shell chambers resist predators of all sorts in one of the worlds harshest environments
Our unique process permanently closes and seals the upper chamber forever
These lamps can be easily refilled again and again by removing the wick stem like a cork


See how oil candles are made info page


With flowers they are outstanding candle centerpieces
They are Traditional Essentials for any real Beach Theme Wedding !
Unusual nautical gift or unique candle centerpieces alone or wonderful in groups
A beach theme wedding is not complete without these handmade candles as Cake Toppers
Whether used as wedding decoration oil candles at a beach theme wedding or in tropical decorating
Wedding centerpieces made with these lamps will add a never seen before tropical
quality your display deserves
Lovely Wedding Decoration Centerpiece ideas !
Creative people do appreciate creative things


----- Original Message -----
Sent: Tuesday, August 23, 2005 10:04 PM
Subject: Re: Your Receipt Order Number: 1343

> I just wanted to let you know that the conch horns and shell candles arrived
> the other day and they are absolutely gorgeous! The quality is impeccable,
> the shells exquisite, and I just can't rave enough! One is for my sister,
> who retired on her sailboat, and the other is for our daughter's wedding.
> Both will be heirloom gifts, and they will have fun using them, too! Thanks
> again, so very much, for such an extraordinary product!!! You are
> right...creative people (I'm a multimedia artist) will search high and low
> for truly creative things, and I'm so glad I found you!
> Gayle Rose
>
> Feel free to post this rave on your website!

                     *  Patents Pending*                                 

We are the only makers of these unique natural shell oil candles right here in the USA
Located in

Tampa FL
See Finished Works for Sale

Spectacular Candle Centerpieces
These handmade candles are wonderful natural wedding centerpieces and as a never seen before candle gift. The conch and large murex and the triton shells can all hold water in the outer open shell for cut flowers while burning ! These shells create very unusual never seen before candle centerpieces
All of these handmade candles are naturally translucent
In the dark or low light they put on quite a show as the flame moves & flickers bringing your hand made candles to life. Imagine a sunset beach wedding with the reception after with wedding center pieces of completely unique glowing shell oil candles
And as Cake Toppers that have never been seen before. A lovely Nautilus shell for the top and other smaller shells below and your cake will be flaming masterpiece wedding center pieces
Beach Theme Wedding >>
The horns will turn your beach theme wedding into an occasion of jubilation and high spirits.
And the handmade candles will make your wedding centerpieces romantic south seas inspirations
Use different types of shell candles as candle centerpieces on all of your tables and then give these lifetime lamps as a lasting memory to your Bridesmaid and other special wedding guests
The engraved horns are wedding keepsakes after the wedding or perfect groomsman gifts
The lamps are perfect Wedding Centerpieces or natural gift for anyone !
Truly different handmade candles that are lovely in tropical decorating or as
wedding decoration as wedding center pieces
Cake toppers are reusable life time oil candles
These romantic handmade candles are also wonderful cake toppers & wedding gifts
The Conch Horns and Shell Lamps are fast becoming Beach Theme Wedding Traditions
Truly An Unusual Personal gift for any occasion
These are a perfect natural gift. Mother nature and I take pride in their creation.
Lovely handmade candles made from carefully selected shells
Rare and wonderful Candle Centerpieces !
These handmade candles are wonderful natural cake toppers and wedding center pieces
Totally new unique shell Cake Toppers. Very beautiful with flowers and flame !
~We are the only makers of these unique wedding decoration! ~
The worlds most unique wedding centerpiece or lifetime gift for any occasion !
                    *  Patents Pending*                                 
See Finished Works for Sale