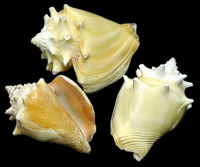 Fighting Conch Sea Shells
(2½"-3¼") $5.50 Dozen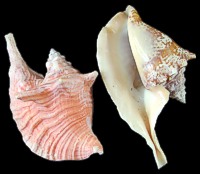 Rooster Conch Sea Shells
(4") $2.60 Ea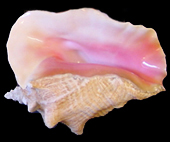 Fresh Fished Caribbean Conch Seashells The Worlds finest !
These conch are fished, collected and imported just for us from old Caribbean friends
These are the very most beautiful conch seashells you have ever seen !
We clean and polish every shell. No one else does this anywhere !



All Caribbean Conch Shell Sizes Will be Back in Stock on the 20th of July


You may place you order now but they will not ship until the 20th

7 to 8" $29.00

Medium adult conch seashell
8 to 9" $34.00

Large conch seashell
9 to 10" Grand $41.00

Very Prestigious
10 to 11" Giants $56.00

Rare Perfect !