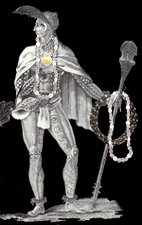 Conch King Links Conversion Page
Free One Way In Links Not Reciprocal !

Hello My name is Robert Trafton the owner of Legendary Shells
You should know that reciprocal links are no longer counted. This is no longer gossip.
I have some old friends associated with Google and there is now a total consensus of opinion
Please read this Google expert article ? >>
Many sites with good rankings because of reciprocal linking numbers have fallen significantly recently. After all Google & MSN the industry leaders are doing everything possible to clean things up and link swapping clubs are not what they had in mind!
One way links are worth much more than reciprocal links ever were, over 300 times more valuable !
One way in links are very valuable (Over 300 times) and will catapult us to the rankings top !
This is how my friends have suggested we do it !
Site A. & site B. are partners
Whenever we both have a potential new link we do this rather than reciprocate
I bring in C and you bring in D and we all get an untraceable one way in free ink !
C and D are then partners and bring their new people back to us to bounce over and over again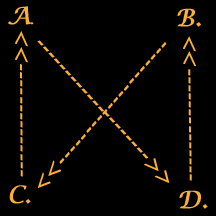 In this way we can bounce many of your former reciprocal links and we can easily
create a network of partners. Yes this is a little more trouble but it really works.
Within a very short time we can convert many former useless links into very
valuable (300 times more) one way in links !
Communication is the key. My number is 800-746-0617 or email now
If this is your first time linking with Legendary shells then just go ahead and link to us to
and then call me at 800-746-0617 and I will tell you who is linking to you !

As soon as you link to my site https://www.conchking.com one of my member partners in this same category of Gifts, Weddings and Home Decor related sites of equal PR ranking to your site or better will link back to you one way. And I will do the same thing for one of their partners new people. We will notify you of the site that is linking back to you.
After your first link you will also become a partner?
make sure you add link@conchking.com to your email address book to avoid Spam
If we cannot communicate we can not make this work ? One good idea might be to dedicate
one special email address as I have to communication with your link partners ?
Email to link@conchking.com Or better yet call me at 800-746-0617

I would suggest that you keep all of the outgoing links that support a one way top value link somewhere separate from your former reciprocal links so you don't confuse them. This is important to mention to any new partners because over time they may loose track.

Please do not publish this info. We do not want everyone to begin this.
And we do not want the search engines to be aware.
We can in fact quietly make a fortune with this method by working together !

I already have a totally unique product
with some phenomenal listings in all of the search engines.
Please see Google search for Unique New Gifts first page organic listings 2 & 3
But I am driven to improve










Very unique refillable lifetime natural shell oil lamps made of all the
worlds most exotic seashells

Famous Legendary Conch Sailing Horns


Traditional South Seas Shell Wedding Horns

Best of three wishes, Robert Trafton