----- Original Message -----
Sent: Sunday, June 20, 2010 12:48 PM
Subject: RE: Your Receipt Order Number: 11527
Dear Robert,
My Tiger Nautilus is absolutely beautiful. It is mounted on the drift wood perfectly.
Thank you!
Julie
----- Original Message -----
Sent: Saturday, May 22, 2010 1:12 PM
Subject: Re: Your Order 11400 Has Shipped
> Sirs,
>
> Thank you for fulfilling my nautilus shell order. I am very happy with the shell I received - it is perfect!
>
> Will you please put me on the wait list for a 6-7" paper nautilus (argonaut) shell? Just notify me when available (at this e-mail address, or by phone at 801-580-5757) and I'll send the payment info.
>
> Thank you
> Preston Chiaro
_______________________________________________________________________________________________
----- Original Message -----
Sent: Tuesday, March 23, 2010 2:43 PM
Subject: Re: Your Order 11197 Has Shipped
> Dear Legendary Shells,
>
> I got the shells today, and lovely shells they are. Very good, very
> fast. Thank you very much,
>
> Ralph
______________________________________________________________________________________________
----- Original Message -----
Sent: Saturday, February 13, 2010 3:16 PM
Subject: Re: Your Receipt Order Number: 11071
>I went on line. All I did was ask for shells for cooking. It was so
> easy.
> I have been to many department stores here and could not find them.
>
> I really am thrilled that I found you.
>
> I have a special dish that was my mother-in-laws.
> It is coquille St Jacque.
>
> Thanks again. I can hardly wait for the shells to come.
----- Original Message -----
Sent: Tuesday, January 12, 2010 11:59 AM
Subject: Re: Your Order 10907 Has Shipped
Just received this order - and I am thrilled with the shells.
I'm am Egg Tempera artist - these are the subject for the next painting - perfect.
Thanks so much - great service!
M. N. Decker
Got the shells today - order 10839 - all in one piece! and fast shipping too.
Thanks!
Wao! That must be our President's brother that you know, with those same two last names!
(Our President is Leonel Fernandez Reyna here in the Dominican Republic)

Thank you for your prompt response. We knew that you would help us, since as of date we have placed three orders in all, and everything has worked great, besides the breath-taking shells you have selected for us all the time. The shells you choose for us this time will be a surprise for our collectionist, since they are not expecting them. They already have a huge list of the next shells they plan to order. They may be ordering by themselves again soon, since they have been saving for the occasion, plus some relatives give them cash as holiday presents many times.

For future orders, any shell not available, please just let us know by e-mail, so we can give you a possible list of substitutes. Our collectionist will always want all the shells possible; they got a bit sad when we received the money back.

Thank you very much,

Esperanza Dickson

From: shells@conchking.com
To: eadicksonr@hotmail.com
Subject: Re: Refund for items not available in order 10164 and 10165
Date: Wed, 2 Dec 2009 06:38:54 -0500

__________________________________________________________________________________
I got my Giant Clam shell shell! It's beautiful and I can't wait to get it drilled and installed as a sink.

Thank you,

Margaret Hanchak
___________________________________________________________________________________
Robert Trafton
I just wanted to let you know I recieved the "replacement" part of my order...the white starfish are perfect. They were a good substitution and will be an AWESOME addition to our Xmas tree.
I found your website over 2 yrs ago and this is the first time I have had the opportunity to order for one reason or another and I am very happy with the overall order. Our home is a nautical sea theme and whatever we can't pick up on vacations for decorating, I would defintely come to your site to order.
Happy holidays!
The replacement shells arrived safely. They worked out beautifully. Thank you for having the perfect product and being so gracious about replacing the broken ones. We will certainly pass along your good name.
I received your shell last week, but just opened it now. It's amazing! A beautiful shell and will make a great gift.

Thanks so much.
Janet

Good Afternoon,
___________________________________________________________________________________________
________________________________________________________________________________________
> Just got home and received the replacement shell. It's beautiful. Thanks for your prompt replacement.
> Regards,
> Kurt Rosengren
> ---- Legendary Shells <shells@conchking.com> wrote:
>> Kurt,
+++++++++++++++++++++++++++++++++++++++++++++++++++++++++++++++++++++
I received my order and everything was PERFECT!!!!!!!!!!!!!! Just as promised.
Thank you so much!
_____________________________________________________________________________

>I wanted to let you know that I got my shell and it is perfect! I love it! I
> plan to make it the center piece of a stained glass piece I am doing.
> Thank you so much.
> Take care,
> Marj Pitzer
_________________________________________________________

> Thank you thank you thank yoU!!!
> Best,
> Caroline


> Robert Trafton
www.Conchking.com

> Hello Caroline,
> Your nautilus shells did ship overnight
> 791193820501 by FedEx to arrive tomorrow the 12th.
Thank you. Cheers and best wishes, Robert
-----------------------------------------------------------------------
----- Original Message -----
> The Sand Dollars are pristine! Not one broken and all a beautiful shape and
> bright white color.
>
> Thank you,
> Maggie Dyer
----------------------------------------------------------------------------------------------------
---------------------------------------------------------------------------------------------------
THE SHELL ARRIVED TODAY IN EXCELLENT CONDITION. A BEAUTIFUL SPECIMEN. THANKS.

> The shell is beautiful! I love it! Thank you so much.
> Sara
> --------------------------------------
> On Oct 3, 2008, at 8:41 PM, Legendary Shells wrote:
>
>> Robert Trafton www.Conchking.com
>> How do you like your shell ?? You should have
>> received it today ?
>> Thank you. Cheers and best wishes, Robert
JUST RECEIVED MY ORDER! IT ARRIVED SO QUICKLY, LESS THAN A WEEK. THE SAND DOLLARS ARE BEAUTIFUL AND PERFECT IN EVERY WAY. THEY ARE GOING TO MAKE ELEGANT ORNAMENTS AS FAVORS FOR OUR SONS WEDDING.
THANK YOU, THANK YOU, THANK YOU! YOU GIVE ME FAITH IN INTERNET ORDERING.
D M SEILLER
Thank you so much for your care and attention for my conch shell horn! It arrived just now and we leave for the boat in just a few hours- it made it here on time!
The shell is really beautiful and it sounds so wonderful. It's easy to blow. I love the engraved tag- a really special feature. I told you that I had previously ordered a shell horn from another place and was very disappointed.
I am thrilled beyond my expectations with your service and product.
Keep up the good work!
Thank you-
> Hi Robert,
>
> I was traveling this week, so contacting me by either email or cell phone was the best bet. I am back now and retrieved your many phone messages...thank you for being so earnest in contacting me!
>
> If I can reimburse you for your many attempts in reaching me, please let me know. I am looking forward to seeing your shells, both As and seconds. I love the fact that your sources are farmed rather than harvested in the wild. I seek to offer my clientele proper alternatives to plundering.
>
> Your shipping notification came through. Again, many thanks!
>
> Lisa
> lisa gibson
> singing stones, inc.
Just wanted to tell you how pleased we all were with the nautilus oil lamp. Our minister was so moved to open the gift and we were all so proud to give it. THANK YOU.
Hello Robert,

The shell horns arrived safely here in England yesterday and they are WOW!! I have not seen such sheer size before and also I must commend on the excellent craftsmanship. I can understand now why they are sought after and my hats off to you and your company. Keep up the good work considering there is no other place in the world that makes these shell horns. Thank you for everything and I will definitely recommend anyone looking for shells or horns to you.

Regards

Shahnaz

London

UK

I recently received one of your conch shells, and I have to tell you - that is the most beautiful thing I have ever seen. Truly, I absolutely loved it and haven't been that thrilled since I was a kid. I'm going to put it in my office.
Thank you so much. I am going to tell all my friends and will be visiting your website often!
Best wishes,
Angela Young
Good Morning! My name is Glenda. I had recently found your website, and what a great job!! I had ordered a conch shell with horn in it to be a part of my sons wedding on the beach in South Carolina. It was the Unity Horn in their ceremony. That was the best part of the wedding. I appreciate you getting it to me so quickly, in about 4 business days. I have lots of nautical decor in my home, I am sure I will be shopping here frequently. Thanx Again,
Glenda from Indiana

> Firstly, let me thank you very much for the shell horn that I asked you to
> make for a wedding a couple of months ago. It was so well received (as was
> my playing of it at the wedding). This will be my third shell horn from you
> (this time without the engraved plate). Your products are great, and I look
> forward to playing this shell horn at my upcoming birhday luau. Bearing that
> in mind, if you would ship it as soon as possible, it would be greatly
> appreciated. Regards, Jef
Hi Robert,
Just wanted to let you know that I received the shipment today and I am very happy with everything.
Thanks again and especially your patience.
Take good care,
Hello Michelle,

I just spoke to UPS and they said that your shipment was cleared through Canadian customs today and will be delivered tomorrow ?? I do not know what the problem was and they could not or would not tell me. So lets just see what happens tomorrow. I will track it again tomorrow afternoon so I will know the result.

Thank you for your patience. Cheers and best wishes, Robert
______________________________________________________________________
> Dear Bob....
>
> How can we thank you enough. You are terrific in every way. It was
> at the very last moment when we were preparing for our wedding
> ceremony that we got the idea of incorporating a conch horn. We had
> no idea of where to get one when a friend of ours told us about your
> website. Jim called you and you were kind to help us in our
> emergency. You were able to express mail it to us and it arrived at
> noon on the day of our wedding, which was at 4 in the afternoon. We
> cheered as the UPS guy pulled up to the door.
>
> As the wedding began, our officiant said to the assemblage "I call
> for the groom Jim and his attendants" and the conch was blown. Then
> she said "I now call for the bride and her attendants" and the conch
> was blown. The sound of the conch lent an air of magic to the moment
> and everyone knew that they were in for a fun and celebratory time.
> Plus Jim's grandson Quinn was so proud to blow the conch horn and
> make such a beautiful sound.
>
> Thank you so much for helping us with our most wonderful wedding.
> And we'll keep it as a symbol of that day forever.
>
> Our best,
> Jim and Maggie
Thank you!!
I received my conch shell horn on Friday and it is absolutely beautiful. The craftsmanship and personal attention to detail was very impressive. I wanted to send you a quick message to let you know that I am very happy and pleased with your great customer service.
Thanks again and Happy Holidays.

______________________________________________________________________________
Received the Triton horn, extremely impressed by the quality and beauty, plus the sound!
I'm sure he is going to love this gift and be the envy of the museum staff.
LEE
==============================================================================
==============================================================================
> Thank you so much....the conch shells were fabulous and you did a fantastic
> job with them. So beautiful, we were all thrilled and the audition went so
> well.
> Joey will be in touch with you to order more through me.
> Kindest regards, and again my appreciation for getting them here so quickly,
> Adria Roush
================================================================================
> The two shell lamps arrived today and they are, in fact, quite lovely! I am
> delighted. Thanks for making it all possible.
>
> Theresa Anderson
Dear Robert,
=====================================================================================
> We just received our shells. Perfect timing! Thank you
> for getting the balance out so quickly. We love your
> products.
>
> Have a great weekend,
> Heather Lee
=========================================================================
Robert,
It's been so hectic around here, I haven't had a chance to thank you.
The lamps arrived in perfect condition, and right on time.
They are BEAUTIFUL. They have been a hit with everyone who sees them.
The Department heads about fell over when they saw them. I can't thank you enough.
You will be hearing from me again in the very near future.
I think you just became our "go-to Nautilus guy".
Many, many thanks once again.
You're terrific!
Warmest wishes,
Teresa
Robert,
Now I know why you are the Conch King!!! I think you should change your name to the "Undisputed Conch King".
The 30 shell horns are more amazing than I could have ever imagined...and the engraved plates are beyond perfect. You brought my bride-to-be to tears. You went well above the call of duty and we are truly thankful.
It has been a pleasure working with you, we will send some pictures of your shells in action.
Thank you.
Paul Groh
_______________________________________________
Robert,

Thank you very much for your quick response in handling the refund to my credit card. The rental shells were beautiful and really added to our special day. I did keep one for us to continue to enjoy! Thank you for your business


Regards, Ronda
----------------------------------------------------------------------------
-------------------------------------------------------------------------------
Thanks again,
Pam Boswell
-----------------------------------------------------------------------------
-------------------------------------------------------------------------------
Hi Robert,
The replacement for the giant clam shell arrived today and it is beautiful! Thank you so much for selecting such a wonderful shell. My wife is thrilled (it was her birthday present). She said to tell you that it will be the centerpiece of many parties....beautifully adorned with ice and chilled shrimp....and will be passed along through generations of our family. I appreciate the special care you took to make sure you have a happy customer. I suspect I'm just one of many grateful customers.
Regards,
Darrell Mayeux
-----------------------------------------------------------------------
----- Original Message -----
Email: tim_putich@hotmail.com
Sent: Friday, March 29, 2007 11:10 PM

Hi Robert, Thanks for the STUNNING Pacific Murex Ramosus shells from the last
order. After getting them I had to get a giant one too. Please pick me out a
big beauty! Also, I have been looking for a Spiny Regious Oyster too and glad
to see it on your site now! I was afraid of what I might get ordering it
elsewhere. I know you will send a beautiful specimen. Thanks again for the
great care you take in your shells. Tim
------------------------------------------------------------------------
>I just wanted to say thank you! We received the horn yesterday afternoon and
> it is absolutely gorgeous! The sound is beautiful and the underside of the
> shell is unlike anything we've seen before.
> We are excited to be able to present such a beautiful keepsake to our Dad at
> our Hawaiian Luau Wedding. We've even asked him to do the honors of blowing
> the horn to commence the ceremony.
> Thanks again for offering such a lovely product and we appreciate your
> personal customer service.
> I'm sure it will be a hit and I will certainly recommend your services in
> the future.
> Best Wishes, Kelly & David
______________________________________________________________________________
This is Lance from Pueblo, Colorado. I just received the Caribbean Conch shell that I ordered and I must say I am thrilled with it. It is the largest conch shell I have ever seen and the different shades of pink in the inside of it go beautifully with the wine and burgundy accent colors of my home. I have it sitting upright on my oak coffee table in my living room and have really enjoyed just looking at it and admiring the incredible natural beauty of the this creation from the sea. I can see that it is in excellent condition. The outer edge of the lip of the shell is so smooth and I can seen where it was probably trimmed down and smoothed out to make it look absolutely beautiful. As I may of mentioned to you before I have paid much more for seashells from other companies and to my disappointment many of them were dirty, chipped or even cracked. I can see from this conch shell, that you truly do take the time to clean and polish every shell you sell to make each one the best that it can be. I am so glad I found your web site. You will have me for a customer for life. Thanks so much
Sincerely,
Lance Yorgason
> Hi Robert,
>
> I got my shells just in time! They're just what I wanted!
>
> Thanks so much for all your help!
> Lisa Stearns
____________________________________________________________________________
> Sir,
>
> I was just cleaning out my e-mail and came across my order. I want you to
> know your shells were excellent, far greater than the William Sinoma ones I
> bought (and returned). If you requested e-mail feedback, I never received
> it. Perhaps you can use this one.
>
> Sue Moreira
>I just recieved my Tiger Nautilus Shell today, I am so happy with it. It is
> a lot larger than I had anticipated, so It's just great. I displayed it
> under a glass conche on my book shelf. As an Interior Designer I will hope
> to order many more shell from your company for my clients. I think now I
> have to have one of the Pearl Nautilus Shells for display in my bathroom on
> my white carrera marble sink.
> Thank you so must for the lovely piece. I will be orders more really soon!
>
> Lisa Thompson
> Interior Designer

HI, JUST TO LET YOU KNOW THE TRITON YOU SENT ME IS JUST SUPER. I COULD NOT EXPECT MORE OR ASK FOR MORE. WILL BE GETTING MORE THINGS FROM YOU THAT'S FOR SURE. BILL BITTER. THANKS AGAIN.....
Activity with horsetoe (last 90 days):
- I have bid on 0 items from horsetoe

horsetoe( 47)
Positive feedback:
100%
Member since:
Jan-26-05
Location:
CA, United States
Registered on:
www.ebay.com
Thank you so much. The Triton horn I ordered was beautiful, it was more than I expected. The "ivory" wedding plate I ordered with it brought tears to my future brides eyes.
Dear Conch King,
The Conchs were a big hit with our wedding party as gifts. They also made a fabulous sound before my wife walked down the aisle. I wanted to thank you for getting these items to me in a timely fashion and ensuring the beauty and quality of the shell. My wife cried when I gave her the Giant Triton Horn that included the engraving on the lanyard. It felt like we were in the Islands with the beautiful setting and sound of the horns. I have included some picks as attachments.
Thank you again for adding that extra effect to our special day.
Respectfully,
> The shells were a BIG hit with the crowd. I really loved them too
.... GREAT JOB!!!
__________________________________________________________________________________
> Dear Robert,
>
> I presented my friend with the conch shell I ordered off your website this
> morning and he went wild with delight! The color of the shell you sent me is
> the most amazing color I have EVER seen. We have been looking at conch
> shells at various flea markets and estate sales throughout Los Angeles since
> the summer. I have NEVER seen a shell this beautiful! Thank you so much for
> helping me with my order. I really appreciate it!
>
> Merry Christmas, Conch King!
> Julie Prichard
___________________________________________________________________________________
A special blessing for you and your enterprise!
dear Robert, Guess What, I got conformation yesterday that the Conch Lamp had just arrived in Australia 2 days earlier. Thank you for all you have done, and my friend thought this was the coolest and most unique thing she had ever seen. Thank you for providing me with the perfect gift. Toni
> Legendary Seashells,
>
> My order did finally arrive at 7:30 p.m. 11/27/06.
> The beauty and size of these shells far exceeds my
> expectations in every way. To my eye the Nautilus
> shell is the jewel of the oceans. I will spend many
> hours enjoying and photographing these shells.
>
> I am truly inspired by the work of the creator of
> such beauty and am greatly thankful for the skill
> that brought forth the inner symmetry of the beauty
> of the chambers.
>
> I came so close to ordering these shells from
> another vender, but I am eternally thankful that
> I decided on Legendary Seashells for my supplier.
> You can be assured that when I need other shells
> there will always be only one place as my source.
>
> Thanks,
>
> Carlton Simmank
>
> (feel free to quote me if you like)
> Dear Conch King...
> I just wanted to let you know that the conch horns and shell lamps arrived
> the other day and they are absolutely gorgeous! The quality is impeccable,
> the shells exquisite, and I just can't rave enough! One is for my sister,
> who retired on her sailboat, and the other is for our daughter's wedding.
> Both will be heirloom gifts, and they will have fun using them, too! Thanks
> again, so very much, for such an extraordinary product!!! You are
> right...creative people (I'm a multimedia artist) will search high and low
> for truly creative things, and I'm so glad I found you!
> Gayle Rose
>
> Feel free to post this rave on your website!
Dear Robert
We received our Triton Conch pu horn today. We were so impressed with the service your company has provided us. Prompt emails and the shell turning up in perfect condition is something we appreciate. So we would love to say thank you and will treasure our shell which will be blown for the first time a on our wedding day in Byron Bay, Nsw in Australia.
Kind Regards Laura Chenoweth
Ps will definately pass your details on to our friends and family.
> Robert--I received my Shankh shell today. It is gorgeous! As you
> say it is beautifully polished. It is a star in my collection.
> Very best,
> Valerie Burke

----- Original Message -----
Robert,
I received the conch sailing horn yesterday and it is awesome. It is hard to get a sense of how impressive they are until you see it in person. It will make the perfect gift.
Thank you,
Brad Hyman

----- Original Message -----
> From: "David Hirsch" <duckhead@airmail.net>
> To: "Legendary Shells" <info@conchking.com>
> Sent: Saturday, May 06, 2006 10:47 PM
> Subject: horns
>
> > Robert,
> > I got the horns today. Excellent work! As one of your other emails
> > noted, creative people enjoy unique items of superior craftsmanship.
> > It's true and I do. I got good tone on the conch on first toot; the
> > triton will take a little more practice on my part :-) . Thanks again.
> > David
We are absolutely thrilled with all the shells! They are even more beautiful than we expected! The horn is wonderful, I'm sure our son will love it. The lamps are gorgeous and will be a big hit at the wedding. Thank you for such a wonderful product and super fast service! The engraved plate looks great. I was concerned about what toll the shipping would have on the shells, but you packed them exceptionally! Everything was in perfect condition. Thanks again!!
----- Original Message -----

Sent: Monday, May 08, 2006 6:45 PM

Subject: Re: Shell Candles

EAT! unique gifts....

I got them to give as Mother's Day gifts for my mother and my daughter in-laws...I love them...have to get me some...and "O" all the gift giving days...
I will be broke from you...(he.he...)
> Dear Conch King...
> I just wanted to let you know that the conch horns and shell lamps arrived
> the other day and they are absolutely gorgeous! The quality is impeccable,
> the shells exquisite, and I just can't rave enough! One is for my sister,
> who retired on her sailboat, and the other is for our daughter's wedding.
> Both will be heirloom gifts, and they will have fun using them, too! Thanks
> again, so very much, for such an extraordinary product!!! You are
> right...creative people (I'm a multimedia artist) will search high and low
> for truly creative things, and I'm so glad I found you!
> Gayle Rose
>
> Feel free to post this rave on your website!
Hi Robert!
My shipment arrived yesterday and I just wanted to tell you how very much I LOVE Them! They are exquisite. I just placed another order (somehow I missed ordering the conch shell lamps!). Anyway, thanks again. My spring open house is April 1st so if you could get them to me ASAP I'd surely appreciate it.
Barbara Weiss
Dear Robert,
My horn is beautiful. It arrived Wednesday, in time to begin toughening up my poor lip. It is just a bit low, but if I make sure not to block the opening with my hand at all, it is just high enough to qualify as a "folk instrument 'E' ". It's so much easier to play (with the brass mouthpiece) than my other conch, and has a big round sound. My challenge will be to play it softly when required, and to have the endurance needed on it. (It plays almost continuously for several minutes).
I don't actually play it with the orchestra until Wednesday, but I heard a recording of the piece today (Revueltas "Night of the Maya"). It's wild, loud, and sounds like a Human Sacrifice Convention. The horn on my recording is actually playing a 'C', and sounds rather wimpy and erratic. I hope I can do better.
Thanks so much for your prompt service and excellent product.
Christian Woehr
----- Original Message -----
From: "Karen Simmons" <simmons_karen@bellsouth.net>
To: "'Legendary Shells'" <info@conchking.com>
Sent: Wednesday, December 07, 2005 10:39 AM
Subject: The horn arrived

> Robert,
>
> The Conch horn arrived this morning .... and it is absolutely beautiful -
> perfect!! I've never seen such as a beautiful, full-lipped shell and
> color
> The tone is wonderful and I had no difficulty at all sounding
> it. It makes a loud, clear tone. I'm curious what key it is in, but
> regardless the resonance is very pleasing.
I also plan on ordering one for myself.
> Thank you Robert so very much.
> Thank you for providing such wonder gifts such as your shells. They
> will not only make our Reception special but for those in the wedding
> party and ourselves each time we look at our lamps we will always
> remember our wedding day, Bless you.
>
> Sincerely,
> Amanda and Grant

> Dear Robert,
>
> Yes, everything is wonderful. The shells are absolutely magnificent. I hope
> Diane received her package in time for Thanksgiving. I also hope that you
> and yours had a pleasant and bountiful Thanksgiving filled with riches that
> will continue through this holiday season and well into the new year.
>
> Best Wishes, Shirley and Bill
I received the shell horn yesterday, played with it, and loved it! I know that Kyle is going to adore this gift... thank you so much for taking so much care with it. I'll let you know his reaction. Thank you so much again! -Elizabeth
Creative people do appreciate creative things !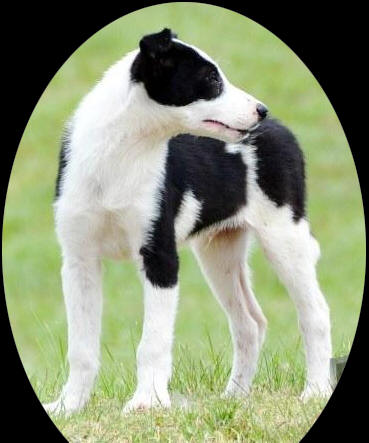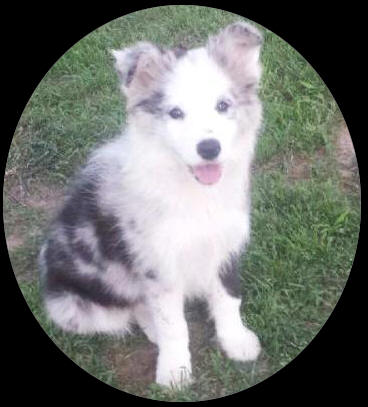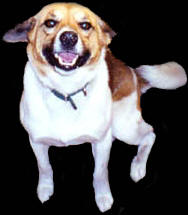 Thank you, Robert