Beautiful Romantic Cameo Shells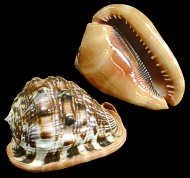 Cassis Rufa

Cleaned & polished Guaranteed delivery unbroken !
Best quality Presentation shells you can get
No surprises ! No dummies !
We do this kind of work every day to make all of our other products
We are Pros for over 30 years! You will not find nicer quality anywhere !
We take the junk to the flee markets. We do not try to mix it in with the nice shells
We not only have shells but we have the experience and time to make them look great !
Our prices are competitive and our consistent quality is the best there is !
We only sell remarkable finished products
No one else does this anywhere !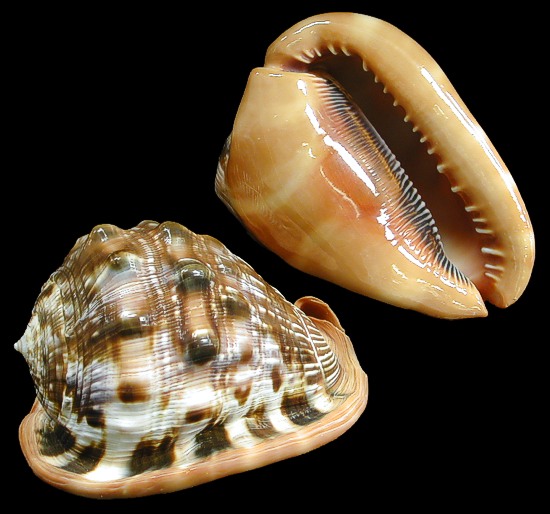 Cassis Rufa- Cameo shells
(4"-5") $10.90 Ea


(5" to 6") $11.50 Ea


(6" up) $13.50 Ea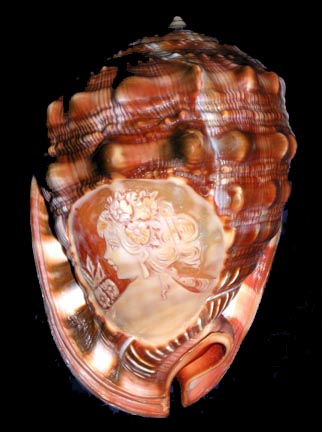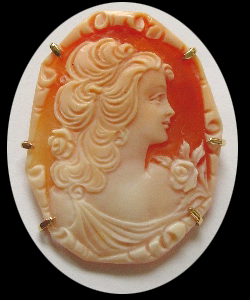 The History of Cameos Carving
Cameo Shells are thick enough to accept a lovely carving. And they posses different
colors of shell in layers that can be used by the artist to create beautiful contrasting colors.
The most popular cameos today are carved in sea shells, a tradition that began in the fifteenth or sixteenth century and was popularized by Queen Victoria of England.
Since that time, cameos have predominately showcased women's profiles, and been worn by women who enjoy the beauty and craftsmanship of hand-carved cameos.
Yet cameos have not always been decorative jewelry for women. In fact, at different points in history they have been worn as frequently by men.
While the birthplace of the cameo was nearly 300 years before the birth of Christ in Alexandria, Egypt, cameos owe their origins to ancient carving traditions.
As far back as 15,000 BC, petroglyphs — figures carved into rock — were used to record significant events and communicate information.
In ancient times people used cameos to depict an ethic or moral, or to make a statement about their faith or loyalties.
In the centuries since, cameos have been used for various purposes and decorated with a wide range of carvings:
Early Greek and Roman carvings featured images of gods and goddesses, themes from mythology, beautiful women and biblical events.
Many cameos through history depict living heroes or rulers.
In the Hellenistic era young women used cameos as charms to express desire. A woman could wear a cameo depicting a dancing Eros as a seductive invitation to love.
During the Renaissance, Pope Paul II was an avid cameo collector. According to history, this love ultimately led to his death.
His excessive display of carved gems and stones on his fingers kept his hands so cold that he caught the chill that meant his death.
Cameos have been used on helmets and military accessories like breastplates and sword handles, on rings and other jewelry, and on vases, cups and dishes.
Women began collecting cameos to prove cultural status during the Elizabethan period.
At the same time, tourist travels to the ruins of Pompeii were on the rise and women began collecting shell and lava cameos as souvenirs to remember their travel.
During the 18th century, men purchased carved gems to mark their prestige and culture.
Cameos enchanted Napoléon, who wore a cameo to his own wedding and founded a school in Paris to teach the art of cameo carving to young apprentices.
Not until the nineteenth century, when the popularity of shell cameos grew — reducing the use of hardstones or agate — did profiles become as popular a subject matter as they are today.
Seashell Preparation Facts
Seashells never come from the sea in perfect condition
There are many things that grow on them. Like other small shells and all kinds of grass
They usually have chipped edges and scratches that need to be trimmed down and polished
Unless you have the equipment and the experience you will live with these imperfections forever
We know how to do this work very well
Like any trade practice makes perfect and we are well beyond practice
We have developed some very unique methods of cleaning and polishing to a lovely final result
Our prices are competitive and our consistent quality is the best there is !