Very Rare Unusual Shell Pair
This is the Lord of Giant Clam Pairs, Very Rare!
I have never seen one better !


We use our many years of experience to clean and polish these shells to a very lovely condition
Every Giant Shell We Sell is highly polished and guaranteed delivery unbroken !
<< We are the Seashell Experts ! No other company will do this for you ! >>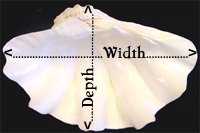 NEW #AA00 Most Glorious Pair Ever
Very Very Special Lord of Giant Clams
Buy this 29" x 19" x 152lbs

$5900 now plus15% off at checkout and free shipping to continental USA
Very rare remarkably beautiful Deep Bowl shells !
I have never seen a more glorious shell than this one. Even after 18 years of importation


This pair Belongs in a Palace

A Very Unique Glorious Decor Pair

After 18 years of importing Giant Clam Shells from Pacific Islands farmers this pair is the most perfect and pristine of all the Clam shells I have ever seen. This pair is a very unusual in apparent strength very bold appearance. This shell was a gift from the Bikini Islanders to the Then United Nations Rep from the United States just after the Islanders were allowed to return back to their island after the nuclear tests that were made in those days. Some one of the islanders went to great lengths to choose this very special shell pair. It is very obviously a very unusual shell pair. This pair is a very special collectors shell that is absolutely Pristine.
If you know of a large tropical style home being built this shell could win you the design contract. For a small amount more we can convert these two half shells to Large bathroom sinks. These would create a very grand mirror image his and hers pair of sinks in the master Bath.
Shells ship free by freight overland Freight shipped on one pallet fully insured. Not for the light
hearted these shells are a very exceptional.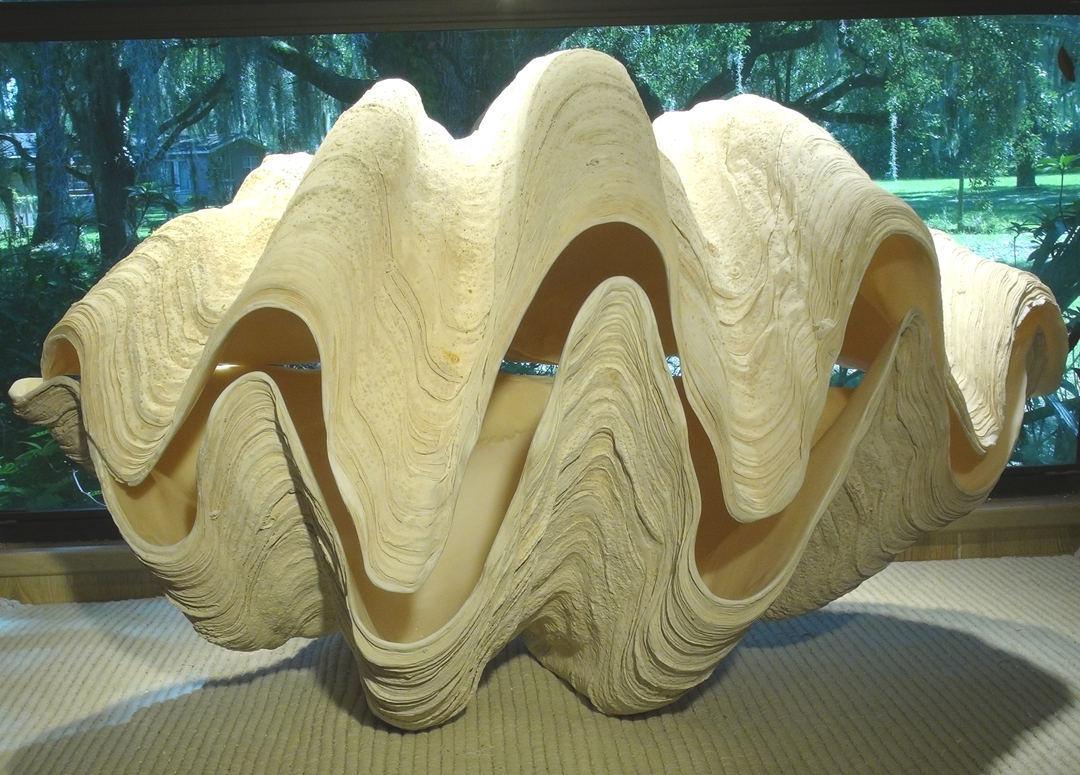 A True Monster Colectors Treasure
After Selling Giant Clams for 18 Years I have Never Seen This Quality
Prestigious Rare Uniqe Size and Quality, A Real Colectors Find !



Very Solid Unique


2 Backs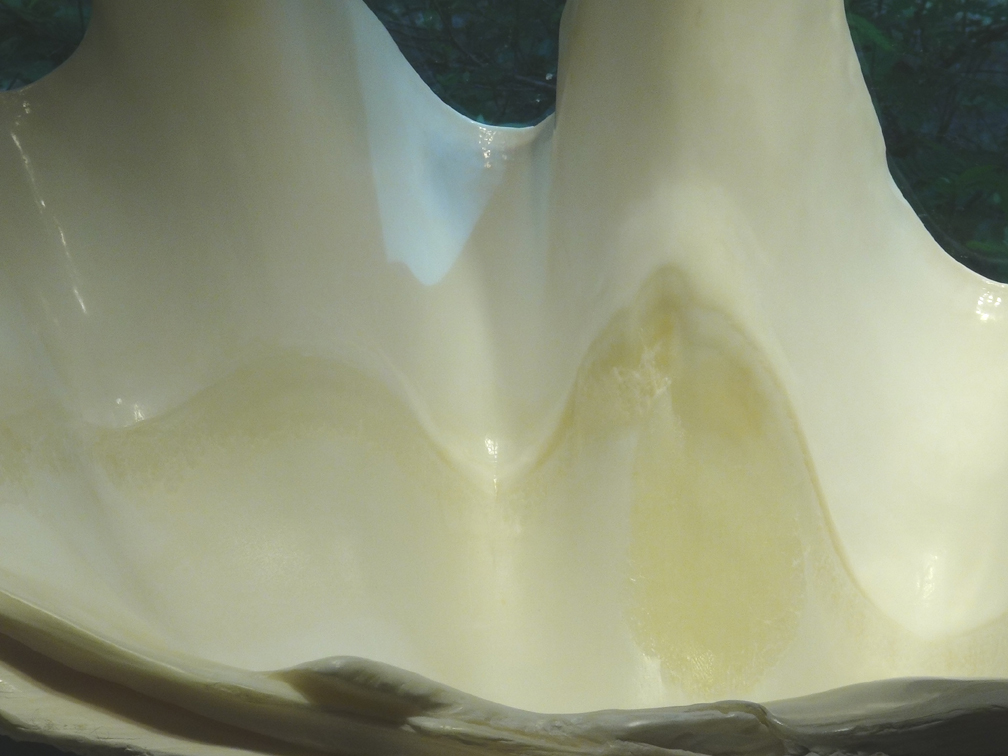 Very Old and Wise With Great Iridecents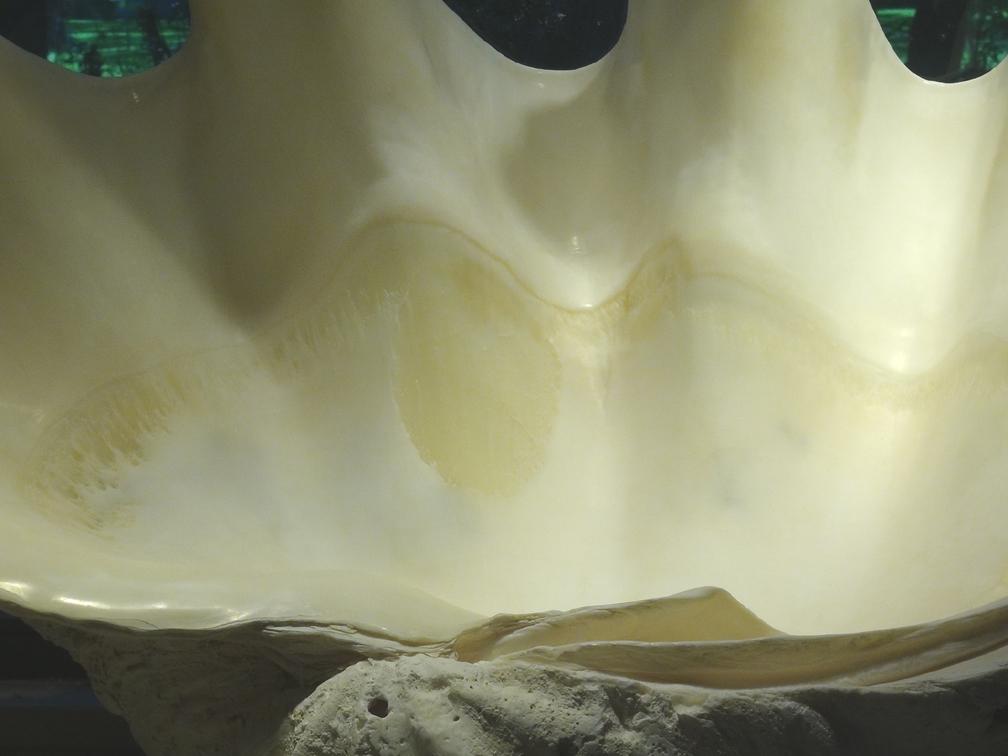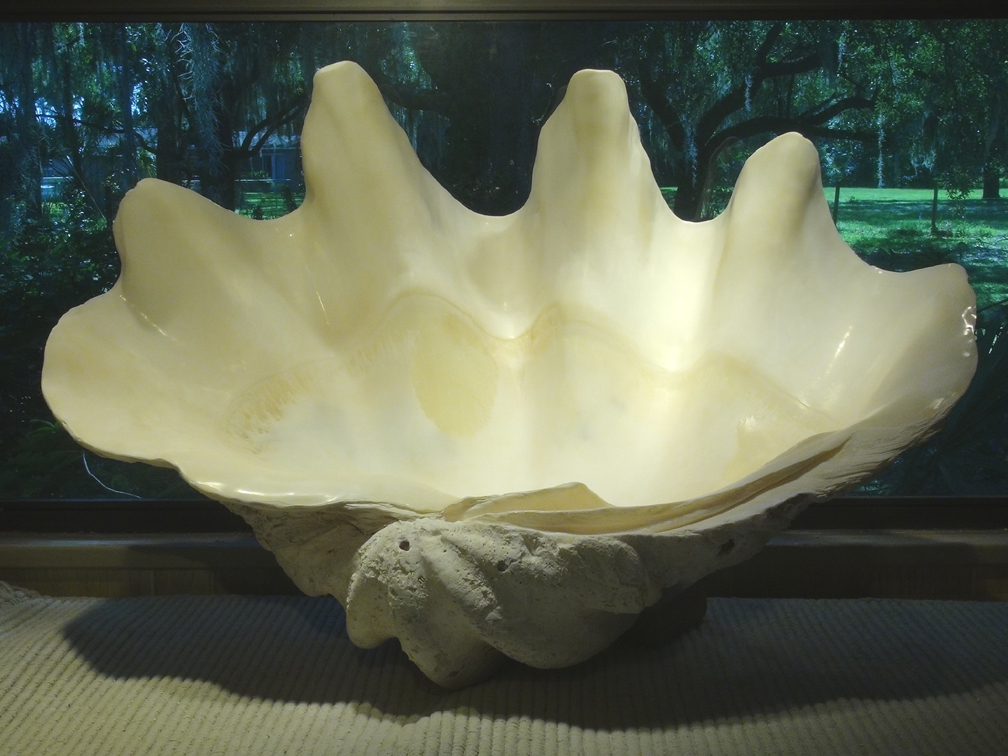 Side One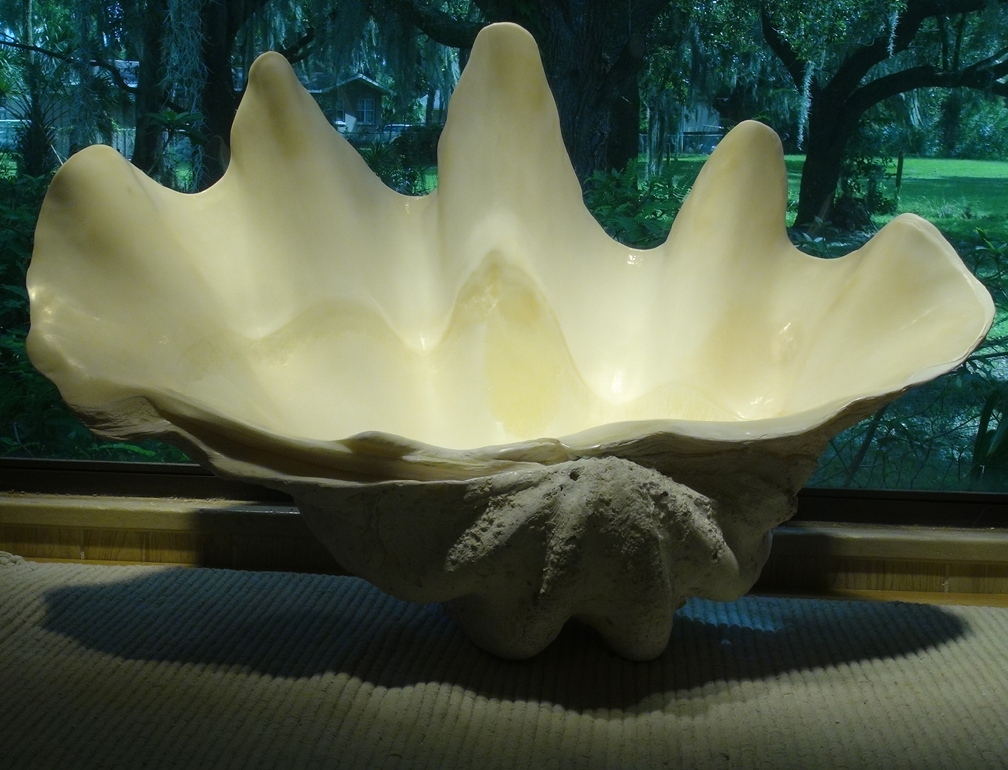 Side Two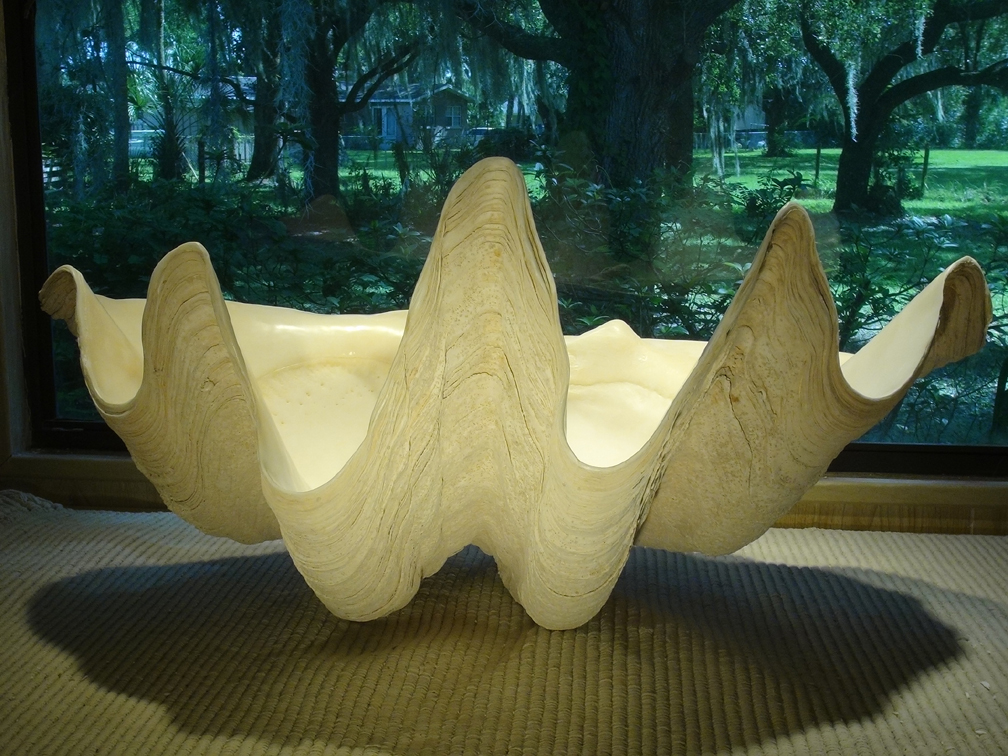 A Really Great Unique Shell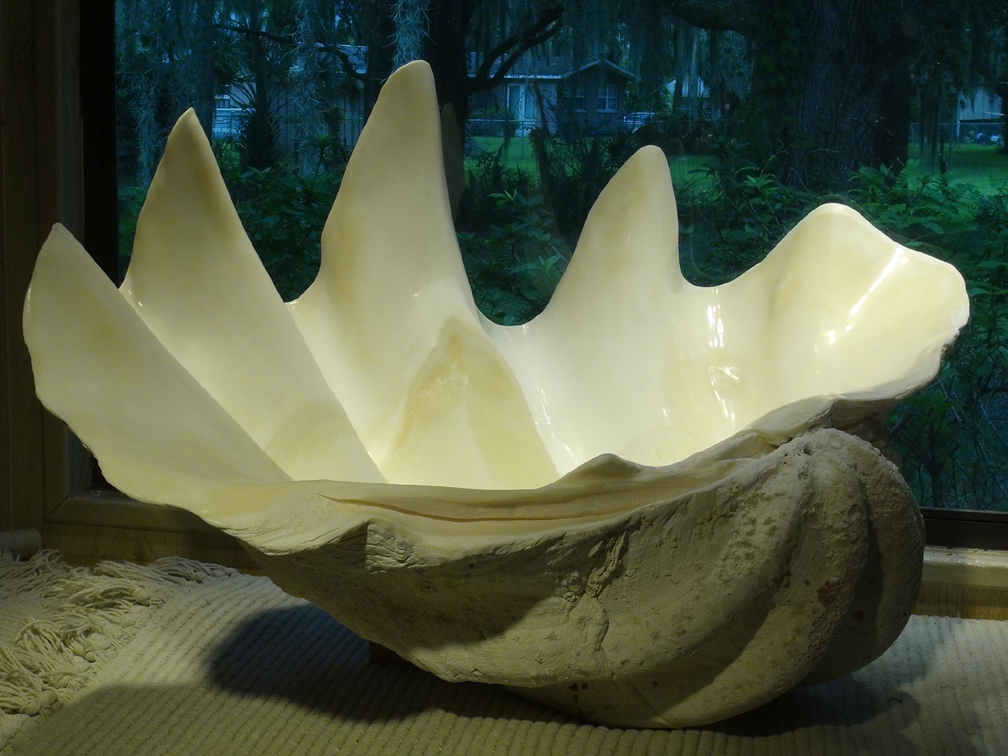 Very Perfect
Roman Centurion never seen uequaled quality!

NEW #AA00 Most Glorious Pair Ever
Very Very Special Lord of Giant Clams
Buy this 29" x 19" x 152lbs

$5900 now plus15% off at checkout and free shipping to continental USA
Very rare remarkably beautiful Deep Bowl shells !
I have never seen a more glorious shell than this one. Even after 18 years of importation


This pair Belongs in a Palace

A Very Unique Glorious Decor Pair



Best Quality Guaranteed or refund back



We represent the largest international dealers of seashells in the world
If you want anything you do not see please contact us with a Live phone call now
Store Pages 1 2 3 4 5 6 6a 7 7a 8 9 9a 10 11 12 13 14 15 16 17 18 Next Page


Contact & Shipping |Shell Horns | Shell Oil Lamps | World Seashells | Conch Shells | Wedding Horns| Wedding Shells | Rentals Wedding Favors |Giant Clams| Triton Horns |Capiz Shells | Starfish
Shell Mixes |Pirate Coins & Gear | Sand Dollars | Gift Baskets |Craft Shells |
Site Map