Island Style Beach Theme Wedding
Amazing Bridal Flower Centerpieces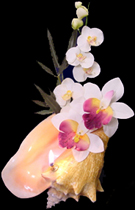 Give something no one has ever seen before !
As Seen on Google Unique New Gifts Page 1 & 2 >>>



Store Pages 1 2 3 4 5 6 6a 7 7a 8 9 9a 10 11 12 13 14 15 16 17 18
Contact & Shipping |Shell Horns | Shell Oil Lamps | World Seashells | Conch Shells | Wedding Horns Wedding Shells | Rentals Wedding Favors |Polished Shells | Specimen Shells |Capiz Shells | Starfish
Shell Mixes |Pirate Coins & Gear | Sand Dollars | Gift Baskets |Craft Shells | Site Map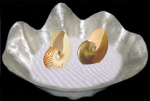 Glorious Sand Ceremony Sets and Lifetime Display Keepsakes !


Worlds Most Unique Table Centerpieces
Creative people appreciate creative things
* Remove the wick stem to fill forever*
Worlds only Lifetime shell lamps using natural shell chambers to store oil
For all of the thousands of years that man has marveled at the beauty of sea shells no one has ever mastered the art of closing off the upper chamber to make a natural oil reservoir
See how Lamps are made info page
Go to see very unique shell lamps photo pages
Never seen lamps & Centerpieces
Dazzling Flower Centerpieces !
Totally new Bridal centerpieces and housewarming ideas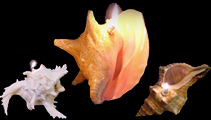 Very lovely in groups Unique Tea Lights Sets
     These unique table decoration ideas and flower centerpieces are not made anywhere else. Real beach theme wedding  table centerpieces. Create a truly unique centerpiece in any beach decorating. Great housewarming ideas and  bridesmaid presents after the wedding .....
Dazzling Flower Centerpieces !
Perfect house warming ideas
Small Oil Candles & Cake Toppers Favors Go to pictures
Use these smaller lifetime lamps as beach wedding favors or  Cake Decorations and as individual place settings ~   Unique Wedding Cake Toppers !
Celebrity California Wedding planners are using these Beach Wedding Favors as a Cake Decorations and  Romantic Decorating
 Wonderful housewarming ideas that will be remembered for many years to come
   The shell lamps are truly outstanding with flowers as table centerpieces. The conch, murex, nautilus and the new trident can all hold water and flowers in the open mouth while burning. Create Bridal centerpieces and beach theme wedding beach decorating that will be recognized as unusual as the people they represent. The smaller shells are never seen before cake decorations that will draw everyone's attention.
Celebrity wedding planners are using these lamps as table decoration ideas. Creating a unique centerpiece never seen before as bridal centerpieces and bridesmaid presents
~ South Seas Shell Wedding Horns ~
In the tradition of all Pacific Islanders these horns are always blown to herald the New Marriage
These are beautiful heirloom pieces that will be an engraved wedding keepsake for a lifetime

Traditional South Seas Shell Wedding Horns




Lovely Wedding Horns Inscriptions
See the lovely faux ivory scrimshaw lanyard plates >>
Conch horns will turn your wedding into an occasion of jubilation and hi spirits !
Engraved conch horns are wonderful keepsakes after the wedding or groomsmen's gifts
Engraved Conch Horns  are Great Beach Wedding Traditions
These shells are very much a part of the soul of the islands and seafaring history
Perfect House Warming ideas
Wonderful house warming gifts for anyone that loves the sea, it's history and the islands


_________________*Patents Pending*________________