Kool Kahuna Surfer Stuff !




Amazing Never Seen Surfing Life Gifts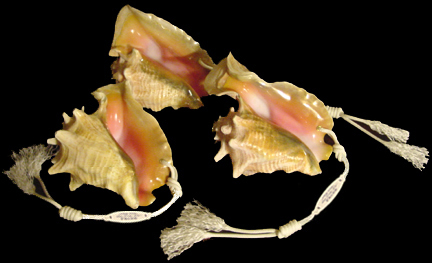 Best Quality Guaranteed or refund back



We represent the largest international dealers of seashells in the world
If you want anything you do not see please contact us with a Live phone call now
Store Pages 1 2 3 4 5 6 6a 7 7a 8 9 9a 10 11 12 13 14 15 16 17 18 Next Page

Contact & Shipping |Shell Horns | Shell Oil Lamps | World Seashells | Conch Shells | Wedding Horns| Wedding Shells | Rentals Wedding Favors |Giant Clams| Triton Horns |Capiz Shells | Starfish
Shell Mixes |Pirate Coins & Gear | Sand Dollars | Gift Baskets |Craft Shells | Site Map
One of a Kind Engravable Conch & Triton Shell Horns Surfer Gifts
Wild Magical Shell Oil Lamps Cool Surfing gifts & Surfing stuff !
Sound Control
Click all photos for details

Wild and beautiful traditional lifetime shell & coral leis
____________________________________________

~ Famous Legendary Shell Surfers Horns ~
The very most perfect engraved Surfing Trophies from the sea itself
Great Scrimshaw Engraving. ~ Any font any symbol !
>>See Custom Engraving info Page >>


See special sand carved engraving of Horns faux ivory lanyard medallions >>
Conch horns are great surfers party pieces of jubilation and hi spirits !
Engraved Shell Horns are Great Surfing Gifts Traditions From Surfing History
The blowing of shell horns is said to dispel evil spirits and bestow wisdom to all who hear !
Famous Legendary Conch Horns   Go to main pages
Listen to conch horn sounds>>
These are not cheaply made tourists gifts but handmade unique works !
The horns are wonderful surfer stuff and Beach party traditions
Never seen Beach Decorations and Surfers Gifts for the Surfer Life
Go to see very unique shell oil lamps photo page

* Lifetime lamps are refillable forever*
Worlds only Lifetime shell lamps using natural shell chambers to store oil
For all of the thousands of years that man has marveled at the beauty of sea shells no one has ever mastered the art of closing off the upper chamber to make a natural oil reservoir
Mother Nature and I are both proud of these unique natural never seen lamps
Shell chambers resist predators of all sorts in one of the worlds harshest environments
Our unique process permanently closes and seals the upper chamber forever
These lamps can be easily refilled again and again by removing the wick stem like a cork
All oil is contained inside the shell body. The open mouth remains dry and clean. With a lifetime fiberglass wick they are lifetime lamps !
See how shell Lamps are made info page

Never made before warm shell lamps are truly unique cool surfing gifts
Beautiful romantic lifetime tropical gifts made from real shells are rare surfing accessories
These unique lamps will make your rooms romantic south seas inspirations !
All of these shells are naturally translucent !
In the dark or low light they put on quite a show as the flame moves
Imagine giving a lovely lifetime unique glowing shell oil lamp to someone special on Valentines day
Very Cool Kahuna Surfer Stuff ! Amazing Never Seen Surfing Life Gifts
~ See Finished Works for Sale ~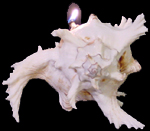 *  Patents Pending*                                 
Perfect surfing gifts for a surfing life friend
Women love the lamps and will keep them close forever remembering their giver
The horns will make your next beach gathering an occasion of jubilation and high spirits !
Really very cool surfing stuff for your friends, your girl and yourself
Very lovely island surfing decor
Kool Kahuna Surfer Stuff for the cool surfer life!
Lifetime surfing gifts for a surfing life friend ~ The very most perfect engraved Surfing Trophies
Never seen island surfing decor ~ Really very cool surfing stuff for your friends
Engravable Conch & Triton Shell Horns Surfer Gifts ~ Surfers Gifts for the Surfer Life
Never Seen Cool Surfing Gifts ~ Very rare surfing accessories
Amazing New Never Seen Island Gifts
Romantic Island Wedding Decorations
Never made before wild shell lamps are truly unique island gifts
Beautiful romantic lifetime tropical gifts made from real shells are rare island decorations
Totally unusual new island wedding gifts that come in all sizes and price ranges
Amazing unique island decorations that last a lifetime