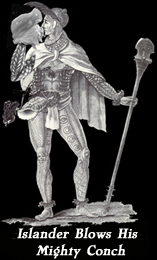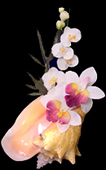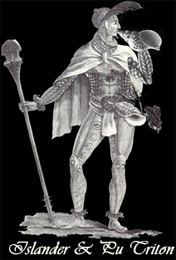 Legendary Conch Shells
The Worlds Only Guaranteed Gift Quality Presentation Seashells


Conch Seashells & Centerpieces


Large Unbroken Gift Quality Conch Shells ~ And all other seashells of the world !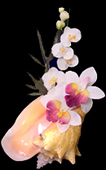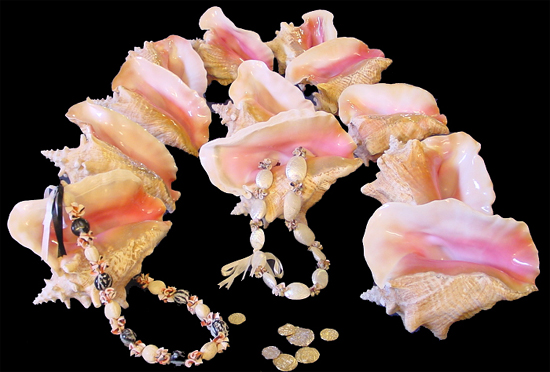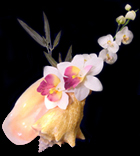 Shell Oil Lamps Just Shell Centerpieces
These are the very most beautiful Conch you have ever seen ! No one else anywhere has Conch like these !
And yes they really do look just like their pictures above
(Pronounced 'konk')
We clean and polish every conch sea shell we sell, something no one else does anywhere


The Worlds finest ! Fresh Fished Caribbean Conch Seashells


These conch are fished, hand selected and imported just for us from old Caribbean Fisherman friends. These are the very most beautiful conch seashells you have ever seen !
We clean and polish every shell. These shells are all gift quality shells when we are done.
We also trim the feet so they will stand up as an open vase or display shell and not just roll over ! (A small adjustment)
No one else does this anywhere !

All Caribbean Conch Shell Sizes Will be Back in Stock on the 20th of July


You may place you order now but they will not ship until the 20th

7 to 8" $29.00
Medium adult conch seashell
8 to 9" $34.00
Large conch seashell
9 to 10" Grand $41.00
Very Prestigious
10 to 11" Giants $56.00
Rare Perfect !
Our shells have a much larger lip than other dealers because they are cared for from the time of Harvest and they are not shipped in bulk like most seashells worldwide
And we clean and polish every shell. They are never coated with anything. Just buffed to a high polish
We trim the horns on the conch shells so they stand up and can hold water and flowers. (A minor adjustment)
No one else does this for you. Many conch cannot stand without trimming the length of the feet just a bit
We know what you want them for and we make them perfect ! With our help mother nature does a very lovely job of creating wondrous natural seashells
These sea shells have all of their fresh original vivid colors from nature and the sea
These are fresh fished shells and have not been in some warehouse for years !
Wonderful sea shell decorations as centerpieces for weddings and the home

Centerpiece shells are sold without flowers so you can select fresh flowers of your choice !
The best and cheapest way is buy your flowers and cut to the length you want and then use a small plastic
bag with water and a rubber band on their ends ! Then some small pieces of clear packing tape down inside of the shell to get them to stand perfectly
Hear about Renting these shells

See the Other Conch Seashells Types we sell >>
The Conch King has America's finest conch shells !
| | | | | | |
| --- | --- | --- | --- | --- | --- |
| Rooster Conch | Crown Conch | Fighting Conch | Hawkwing Conch | Silverlip Conch | Welk Conch |


West Indian Chank
See the
New
Coral Imports

Replica Pirate Doubloon Coins
Feel Real, Look Real, Sound Real


Christmas Ornaments
Off & On Narratio

n






Located in

Tampa FL


USA


Best Quality Guaranteed or refund back



We represent the largest international dealers of seashells in the world
If you want anything you do not see please contact us with a Live phone call now
Store Pages 1 2 3 4 5 6 6a 7 7a 8 9 9a 10 11 12 13 14 15 16 17 18 Next Page

Contact & Shipping |Shell Horns | Shell Oil Lamps | World Seashells | Conch Shells | Wedding Horns| Wedding Shells | Rentals Wedding Favors |Giant Clams| Triton Horns |Capiz Shells | Starfish
Shell Mixes |Pirate Coins & Gear | Sand Dollars | Gift Baskets |Craft Shells | Site Map
The Easy Picture

Navigation Page


Google Search This Site ! Type Below Anything You Are Looking For On This Site !
Loading
~These shells are very much part of the soul of the islands and seafaring history
Truly Unique natural gifts that anyone who loves the sea and boats and the Islands will treasure forever
To hold a conch is to hold the history of the sea and some of it's most ancient sounds !
These lovely sea shells have been used as beautiful natural decorations for thousands of years. Use your imagination to make conch sea shell creations of all kinds.
Now these rare Giant shells can be purchased directly from ConchKing.com Conch are not an endangered species ! These remarkable Giant shells are hard to get
Unbroken Caribbean Conch Seashells are very special with flowers
Some of the worlds largest seashells
These sea shells are all fished legally. Conch King has America's finest conch shells
Lovely rare cleaned and cared for sea shells
We only sell nice shells. This is a promise
When conch are taken from the sea they have a lovely
beautiful large adult lip that is always broken by other dealers
So shamefully it becomes ground down to something much less impressive
Our shells are all collected by old Caribbean friends and they care for these shells all
the way after harvest until they are delivered here in Florida. Then our work begins. Conch
come from the sea in a fright full state. The edge of the shells are jagged and must be polished
And they are covered with all kinds of growth, barnacles, and other small shells
We leave many of the nice small shells attached as they came naturaly
We clean and trim and leave as much of the large beautiful sea shell lip as possible

Much more than any other dealers
And we leave the other small seashells attached whenever possible

You will definitely see the difference in our conch
I grew up with conch and I began fishing them at an early age
I know how lovely conch can be and I know how poorly they are sold in this country
People in North America have never seen conch like we sell. This is a promise
We do take pride in our work and so does mother nature with our help
You can find conch shells offered for less money but you will save nothing if want a nice presentation shell.
We also take care that each shell has a footing so it can be a display shell perhaps with water and flowers
( A Small Adjustment So They Do Not Just Roll Over )
Unless you have a shop, tools and experience you will never recover most conch sold by other dealers today !

Conch Shell and Other Seashells Cleaning at home
I
f you want to clean Seashells we have perfected the method

Mix together one Third Bleach to Two Thirds Water
in a container large enough to completely submerge your shell.
You
cannot
use synthetic or color safe bleach to do this job.

Lower the shell pointy tip down into the bleach so the water gets all of the way in to the very tip
You do not want to create an air pocket by lowering the shell in sideways
Allow the Shell to soak for 48 hours only ! No More
Then your shell will be very bright clean & sanitized
Then you will need to trim the edges and feet to a pleasing shape
After grinding get some 220 grit sandpaper and smooth out any grinding marks
Finally you will want to buff the shell with a white medium grit jewelers rouge to a nice shine
Be careful not to get the shell hot anywhere with the buffing wheel
That can cause bubbles to Grow under the shells shiny surface
If your shell still has a live animal inside freeze the shell completely overnight
Then in the morning thaw the shell completely and gently pull the animal out
Do not I repeat do not boil or microwave your shell. All shells have bubbles of air between the
layers of the shell that will expand and ruin your shell !
------------------------------------------------------------------------------------------------------
Not an Endangered Species
These sea shells are fished legally and have entered this country with the full approval of the
United States Department of Fish & Wildlife as well as the United States Customs
None of these seashells come from countries where over fishing is taking place
These shells are fished legally within the correct season of the year
They are fished like other seafood first for their meat
Conch are not an endangered species !
See what conch can become ! >>>
S
eashell
Import History
Read this new government report
>>
The price of
conch and other seashells
was lower when the United States was still importing conch from countries like Haiti
Now the U.S. Fish and Game people have put Haiti on the extreme over fished list
Haiti is the poorest economic zone in the western hemisphere so the labor cost was very low

Conch
require quite a lot of work to fish and clean. And they are heavy
shells
to ship
Haiti's over fished status is estimated to continue indefinitely
Not allowing export of the
shells
does not mean they will not continue to fish for needed meat
So in the end our wisdom has only deprived the Haitians of one more source of incomeBut what else can be done ?
There are many
conch
in other parts of the Caribbean fished legally and managed ecologically where there is a great abundance for this reason !
So we pay modern wages for the cleaning and controlled fishing of these wonderful shells. We do not cut corners by trying to import from poorly managed countries

This is good for everyone and the conch
!

Life goes on and the mighty
conch
does as well ! Unless
conch
are discovered in China by Wal-Mart ?