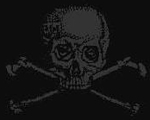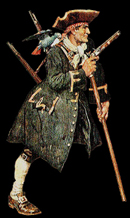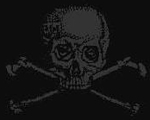 Legendary Shells Pirate Gear
One time special sale of Pirate Doubloons !








Covered Pewter Replica Doubloons
Escudos & Spanish Real
Feels like the real thing ~ Sounds like the real thing ~ And looks like the real thing
Ersatz coated pewter that lasts in great shape for many years. We use them on all of our large lamps as a wick decoration. I have never seen any oxidation or change of color
This offer of lower prices will only be in effect until 8/26/10
Coins will be delivered on 9/10/10
We are making a large purchase of these coins that we must have made in quantity
Now is the time you can share in having them made at a much reduced price !

1"Gold 2 Escudo Doubloons
1" 2 Real Silver
Were 1" $7.50 DZ Now .35 ea







Store Pages 1 2 3 4 5 6 6a 7 7a 8 9 9a 10 11 12 13 14 15 16 17 18
Contact & Shipping |Shell Horns | Shell Oil Lamps | World Seashells | Conch Shells | Wedding Horns Wedding Shells | Rentals | Wedding Favors |Polished Shells | Specimen Shells |Capiz Shells | Starfish
Shell Mixes |Pirate Coins & Gear | Sand Dollars | Gift Baskets |Craft Shells | Site Map