Hottest New Inventions Since Aladdin's Lamp
Wild New Lifetime Oil Candles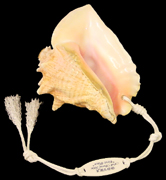 Shell Wedding Horns Never seen lamps & Centerpieces

As seen on Google Page " Unique New Gifts"
Give something no one has ever seen before !


Many of these new invention oil candles can hold water and flowers while burning
Mother nature and I are both proud of these unique lifetime oil candles
Store Pages 1 2 3 4 5 6 6a 7 7a 8 9 9a 10 11 12 13 14 15 16 17 18
Contact & Shipping |Shell Horns | Shell Oil Lamps | World Seashells | Conch Shells | Wedding Horns Wedding Shells | Rentals | Wedding Favors |Polished Shells | Specimen Shells |Capiz Shells | Starfish
Shell Mixes |Pirate Coins & Gear | Sand Dollars | Gift Baskets |Craft Shells | Site Map
Now Searching
for Investors and Marketers
Sound on Narration
Very Unique Warm Housewarming gift Ideas With Natural Exotic Seashells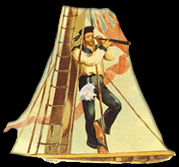 Famous Legendary Shell Horns Go to pages
Conch horns will turn your wedding into an occasion of jubilation and hi spirits !
Engraved conch horns are wonderful keepsakes after the wedding or groomsman gift
Engraved Conch Horns are Great Tropical Weddings Traditions
Engraved Horns are a perfect Groomsman Gift & Unique Lamps as a Bridesmaid Gift
The Horns are used today by sailors around the world as they have been for centuries as sailing crossing signals
These shells are very much a part of the soul of the islands and seafaring history
~ Cakes ~
Totally Unique Flaming Wedding Decorating for cakes
Use these smaller lifetime oil candles as wedding decorating favors or some candles as unity candles Unique table decoration ideas and lifetime cake decorations !
Celebrity Tropical Weddings planners are using these unique wedding decorations everywhere
See the new Social lights Blue Genie lamp oil 4oz. each $2.00
See Finished works for sale >>
* Patents Pending*
Perfect Bridesmaids Gifts After decorating the Wedding
These new inventions lamps are lovely bridesmaid gifts
 Never seen Housewarming gift ideas
  Whether housewarming gift ideas or used in tropical decorating very few people have seen these wonderful Gifts. Lamps for bridesmaid gifts and horns for groomsmen gifts! 
~~~~~~~~~~~~~~~~~~~~~~~~~~~~~~~~~~~~~~~~~~~~~~~~~~~~~~~~~~~~~~~~~~~~~
The most unique South seas Wedding Gifts in 1000 years !
The most Romantic Gift Idea new inventions since chocolate boxes !
Wonderful Never Seen before Bridesmaid gifts
Lovely and unusual Housewarming gift ideas
A never seen before new inventions centerpiece
The conch horns will turn your wedding into an occasion of jubilation and high spirits. And the lamps are unique Wedding Gifts to be used during the wedding and then taken home as unforgettable lifetime housewarming gift ideas to the bride and groom. An Unforgettable new inventions Romantic Gift Idea
  Lamps for bridesmaid gifts and horns for groomsmen gifts! 
 Beautiful flaming Floral Centerpieces that are stunning nautical wedding gifts
A rare new inventions gift not found anywhere else on earth !
~ See Finished Works for Sale ~
                   *  Patents Pending*