Donnie's World Renowned Miniatures !


Welcome to the rarely seen delightful Art of Quilling in miniature !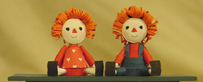 Quilling is the art of rolling paper into various designs and forms.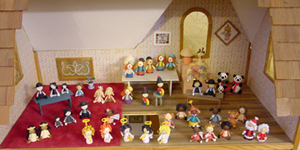 The art of paper quilling dates back many centuries to the Renaissance Period when nuns used the gold edges trimmed from Bible pages to create beautiful works of artistry in the churches. These strips of paper were wrapped around feather quills to create coiled shapes as filigree and that is where the name quilling came from.
Most of my quilling is done the same way except instead of loosely rolling the paper I roll it tightly and mold it into shape. My art has evolved over the years. It totally amazes me what can be done with just paper and imagination. I began making the shadow box room scenes and proceeded to show my work in Arts & Crafts shows where I won numerous ribbons and awards. Some years later I became involved selling at miniature shows in Florida and in the New England states and also at Epcot at Disney World and various miniature shops throughout the United States. I have made shadow box room scenes to order but I also sell the miniatures to collectors for their dollhouses and displays ~ I take great pride & enjoyment in my work. As these items are made of high quality paper, they are durable and very lasting. although not recommended for children to play with.
I guarantee my work 200%.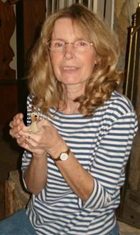 Donna Roche Master Quiller 2007
Contact | Shipping | Home | Nativity | Clowns | Amish |Teddies | Santa | Plants | Dolls | Shadow Boxes| Beach Earrings
Store Pages 1 2 3 4 5 6 7 8 9 10


Click all photos For Details

All Figures are 1 to 1&1/2" Tall

| | |
| --- | --- |
| Any of the characters can be ordered | as Tree Ornaments at no extra charge |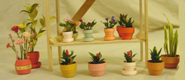 Nativity Scenes Teddies Plants, Violets & Decor
Nativity Scenes >>>> Next Page >>>>