Hawaiian and all Pacific Islands Pu Shell Horns

Tropical Beach Weddings Traditions
Traditional Tropical Island Wedding Horns
Caribbean Conch Horns
Pacific Triton Horns
Listen to the horns & read how to blow shell horns & Facts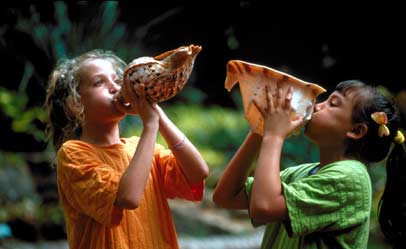 Young keiki (children) blow their shell horns
Traditional Hawaiian Ceremonial Pu Horns
Hawaiian Ceremonial Pu shell horns are the traditional Royal fanfare trumpet of the Pacific Islands. They are actually large seashells. Triton & Cassis Cornuta and Queen pink Conch are used
They are capable of emitting a loud sound carrying as far as two miles. The volume depends on the style of blowing rather than breath volume capacity

Since ancient times the pu has been used to announce the beginning of a ceremony. The pu have also been used to honor royalty and famous people
Many Island weddings are celebrated with the blowing of Conch and Triton Shell horns. Many times blown to the North, South, East and West signifying the gathering of all powers.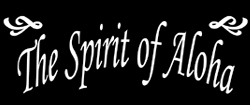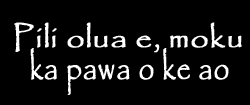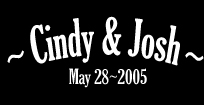 Lovely Traditional Ceremonial Horns for Weddings, Luaus and all Important Gatherings !
Faux Ivory Plates look great engraved as a Gift Keepsake