Drain hole and pipe fit service $80.00 Per Shell Half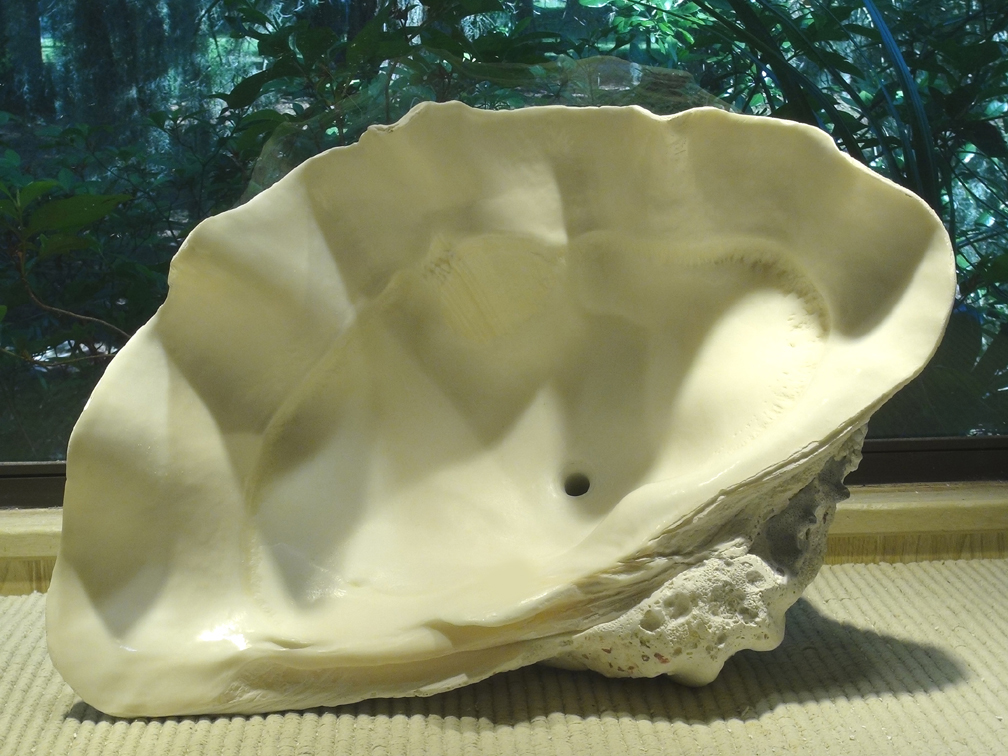 OurDrain Pipe Fitting Technique is very natural and unobtrusive


Drain hole and pipe fit service $80.00 Per Shell Half
_________________________________________________________________________________________________________________________________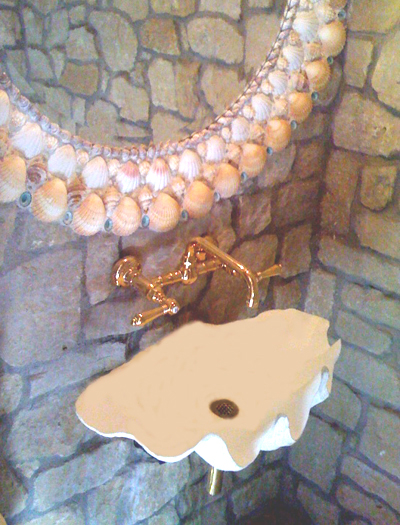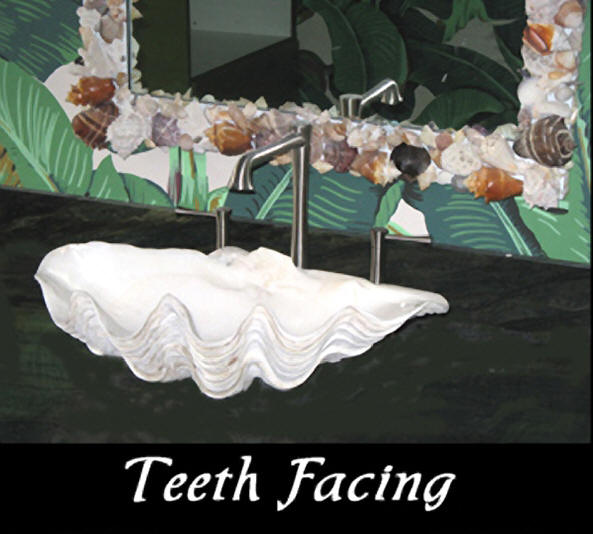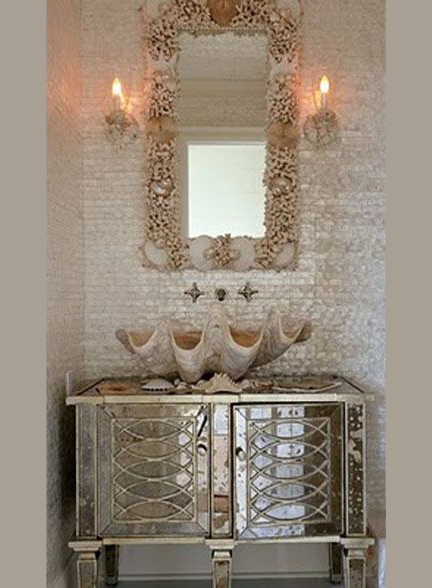 Rustic Old World
Drain hole and pipe fit service $80.00 Per Shell Half
I think the most attractive way to mount a Giant Clam as a sink is like the photo above as a hinge facing shell
When a shell is mounted teeth facing it is always vulnerable to belt buckle damage or whist watch damage
There is in fact more usable bowl area when mounted this way
If you find a shell that you like call us to see if that shell is really suited to being made into a sink
We can tell if there is a common drain point. You do not want to have any small pools that do not drain completely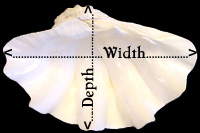 The size can be determined by using a tape measure visually so you can see the size that will fit best
Giant clams are normally about 2/3rds the dimension in depth versus width
Unless you have a good drill and hole saw of the diameter you need for the drain
I would suggest you mark your shell hole center and take your shell
to any shop that works with stone countertops.
They can very easily make your hole for you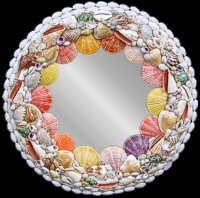 Go to see our collection of seashell mirrors >>
Giant Clam Shells that we sell are the very best quality available anywhere in the world
They can be found cheaper from some wholesale houses or from eBay but they will not come
with our guaranty of quality that we are famous for
If you do not have the tools or the experience to clean, grind, sand and buff your shell
you will live with many imperfections for life



Best Quality Guaranteed or refund back
Cleaned & polished Guaranteed delivery unbroken !



It takes at least three man hours per shell to bring them to our quality of finish
And many years of experience to know how to treat shells correctly so they are always up to our unparalleled Quality!
No one else anywhere will do this work for you
All of our Giant Clams are near perfect without any chips and all edges are smooth the shells all highly polished inside!

Everything in shells >>> Come and see !



Live Phone Number 863 812 4400



Designer/Contractor Trade Discounts Available


Call 863 812 4400 Ask for Robert