Never Seen Unique Wedding Candles 
Amazing Candle Centerpieces With Flowers and Flames
For all of the thousands of years that man has marveled at the beauty of sea shells no one has ever mastered the art of closing off the upper chamber to make a natural oil reservoir
The perfect bridesmaid gift after decorating the wedding !
The Worlds most Unique Wedding Candle Centerpieces
Never seen Unique Centerpiece Lovely Bridesmaid Gift after the wedding
------------------------------------------------------------------------------------------------
~ South Seas Shell Wedding Horns ~
In the tradition of all Pacific Islanders these horns are always blown to herald the New Marriage
These are beautiful heirloom pieces that will be an engraved wedding keepsake for a lifetime
Conch Horns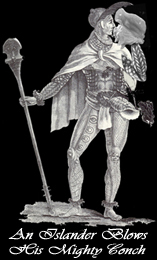 Triton Horns





Lovely Traditional Wedding Horns Inscriptions
See special sand carved engraving of Horns lanyard plates

Totally Unique Flaming Wedding Decorating for cakes
Use these smaller lifetime lamps as wedding decorating favors
Unique table decoration ideas !
Celebrity Tropical Wedding planners are using these Wedding decorating favors
Never Seen Before Wedding Candles
The Most Magical Unique Candle Centerpieces in 1000 years

                         * Patents Pending*                           
With flowers they are outstanding  candle centerpieces
Traditional Essentials for any real Beach Theme Weddings !
Unique candle centerpieces alone or wonderful in groups
A unique centerpiece made with these lamps will add a never seen before unique quality your display deserves !
Lovely Bridesmaid gift and Groomsman gift i ideas !

   Spectacular Candle Centerpieces 

 These shells create very unusual never seen before font> candle centerpieces
All of these handmade wedding candles are naturally translucent.
Most Unique Candle Centerpieces since Aladdin's  Lamp
The horns will turn your wedding into an occasion of jubilation and high spirits
And the candle centerpieces will make your wedding candles romantic south seas inspirations
The worlds most Unique Candle Centerpiece
Use different types of shell lamps as candle centerpieces  on all of your tables and then give these lifetime lamps as a lasting memory as a Bridesmaid gift and to other special wedding guests
The engraved horns are wedding keepsakes after the wedding or perfect engraved Groomsman Gift   
The lamps are perfect Wedding Candle Centerpieces  for anyone !
                   *  Patents Pending*                                 
 Truly An Unusual  Personal gift for any occasion