Special Sales for Special People

You are buying one of a kind shells
What you see is what you get. They can only be sold once !


We use our many years of experience to clean and polish these shells to a very lovely condition
Every Giant Shell We Sell is highly polished and guaranteed delivery unbroken !
<< We are the Seashell Experts ! No other company will do this for you ! >>



25 x 18" x 76 lbs Very Grand Decorator Pair shell
A truly glorious flawless work by mother nature !
____________________________________________________
Very Nice Balance and Symmetry
A Lovely Smile !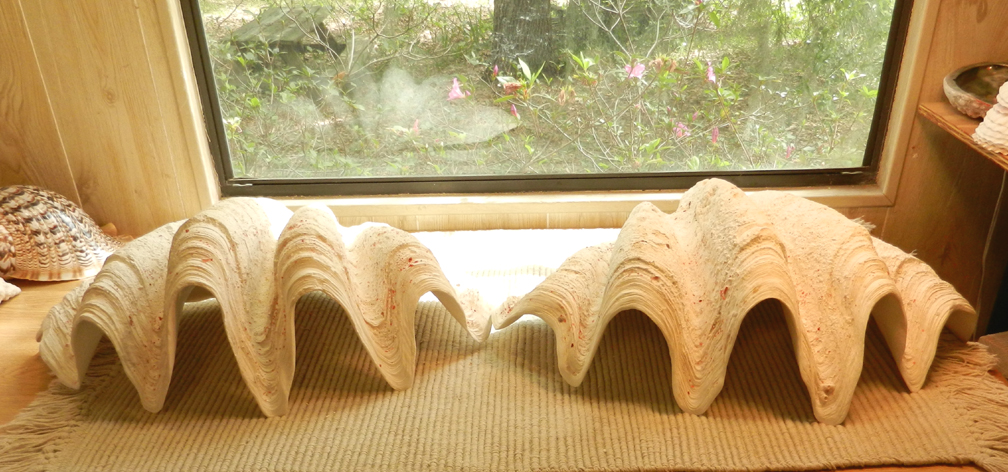 Red Coral Attached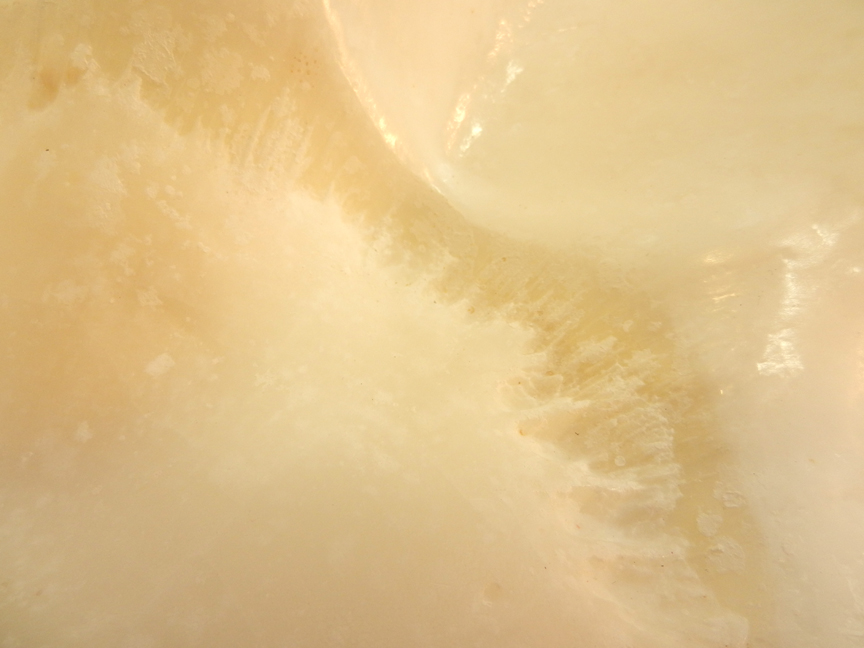 Very Lovely Iridescence to Soft Satin!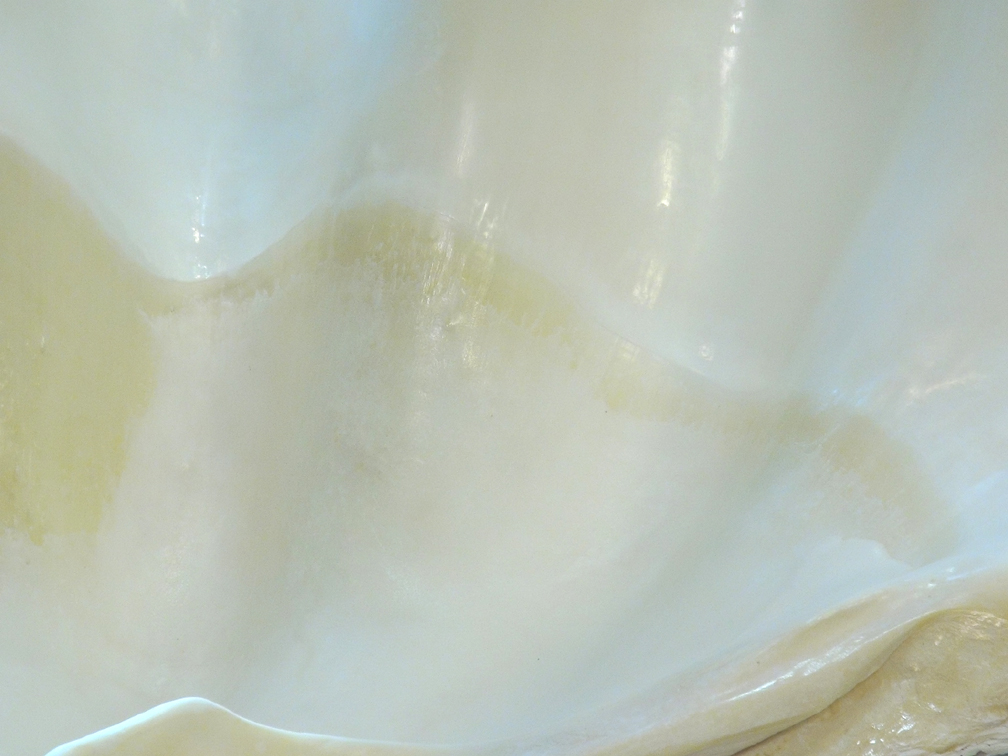 Exotic lovely Patterns and Details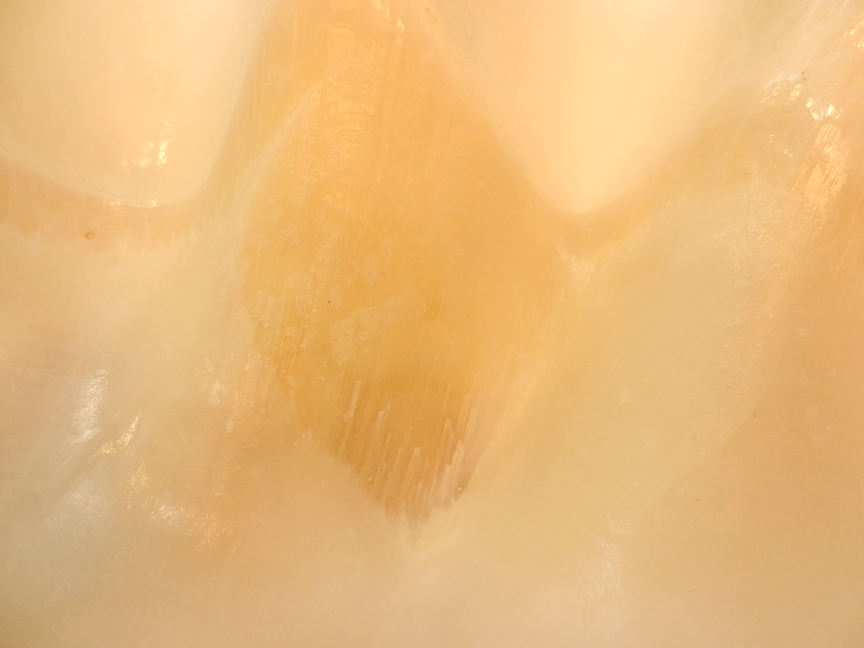 These are the very last of these shells we may ever get get !
The last trip we made to the islands there were many buyers there from Japan and even Russia !
Fish and Game have already told us that they will not allow importation in 2013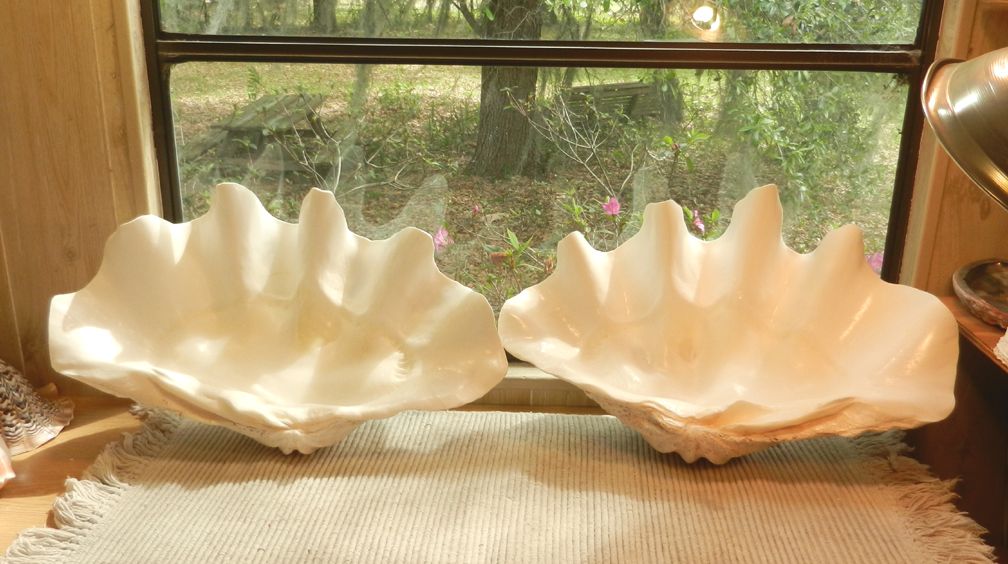 A truly remarkable lovely shell pair
----------------------------------------------------------------------------------------------------------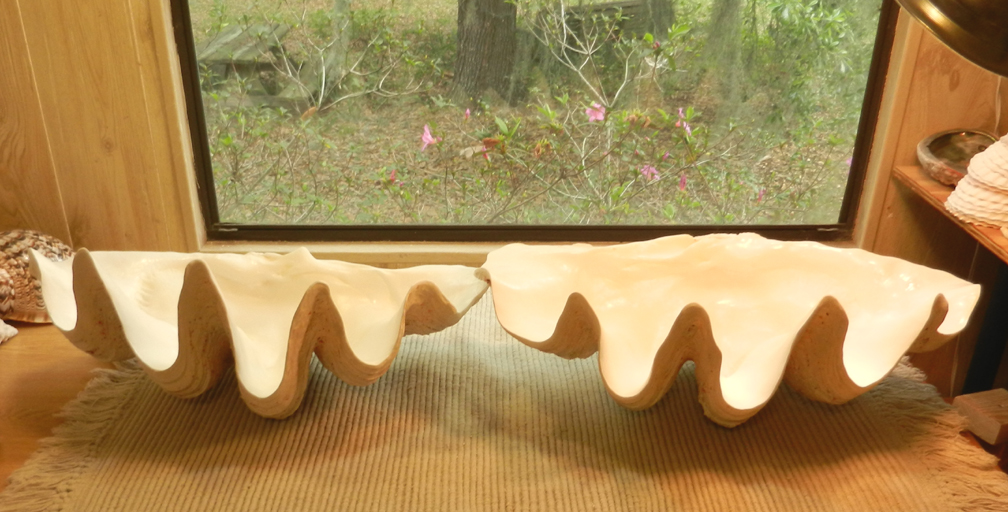 Whether you use them as shrimp boats or full of other shells,
These shells will always be the center of conversation !
_______________________________________________________________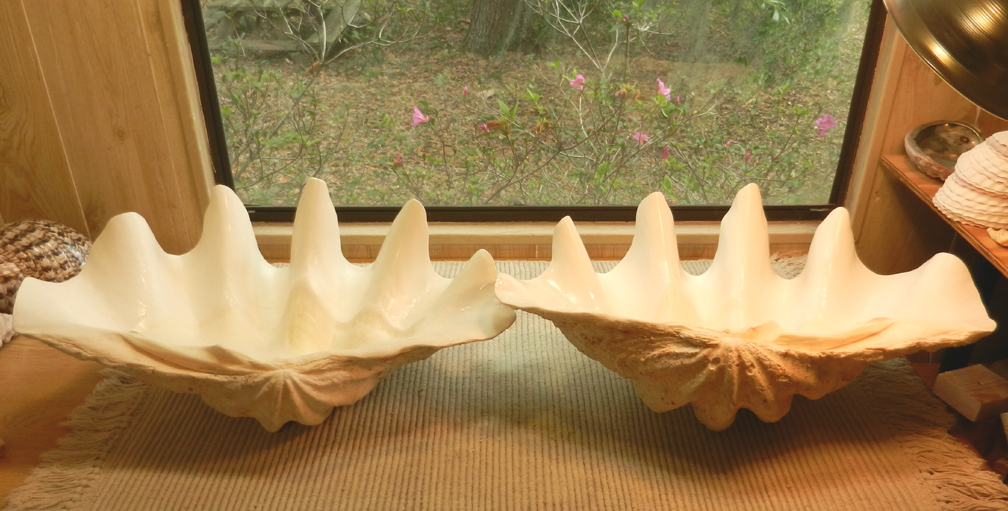 A Very Lovely Very Grand Flawless Shell Pair
#1047 25 x 14" x 38 lbs each half Very Grand Decorator Pair shell $1720.00
Sold

And we guarantee delivery unbroken !
After many years of shipping Giant Clams we now know how to ship them without ever having any breakage !





Best Quality Guaranteed or refund back



We represent the largest international dealers of seashells in the world
If you want anything you do not see please contact us with a Live phone call now
Store Pages 1 2 3 4 5 6 6a 7 7a 8 9 9a 10 11 12 13 14 15 16 17 18 Next Page

Contact & Shipping |Shell Horns | Shell Oil Lamps | World Seashells | Conch Shells | Wedding Horns| Wedding Shells | Rentals Wedding Favors |Giant Clams| Triton Horns |Capiz Shells | Starfish
Shell Mixes |Pirate Coins & Gear | Sand Dollars | Gift Baskets |Craft Shells | Site Map