A 21" Display Shell Giant Clam
You are buying one of a kind shells
What you see is what you get. They can only be sold once !

We use our many years of experience to clean and polish these shells to a very lovely condition
Every Giant Shell We Sell is highly polished and guaranteed delivery unbroken !

Unique Rare Blue Pearl Treasure shell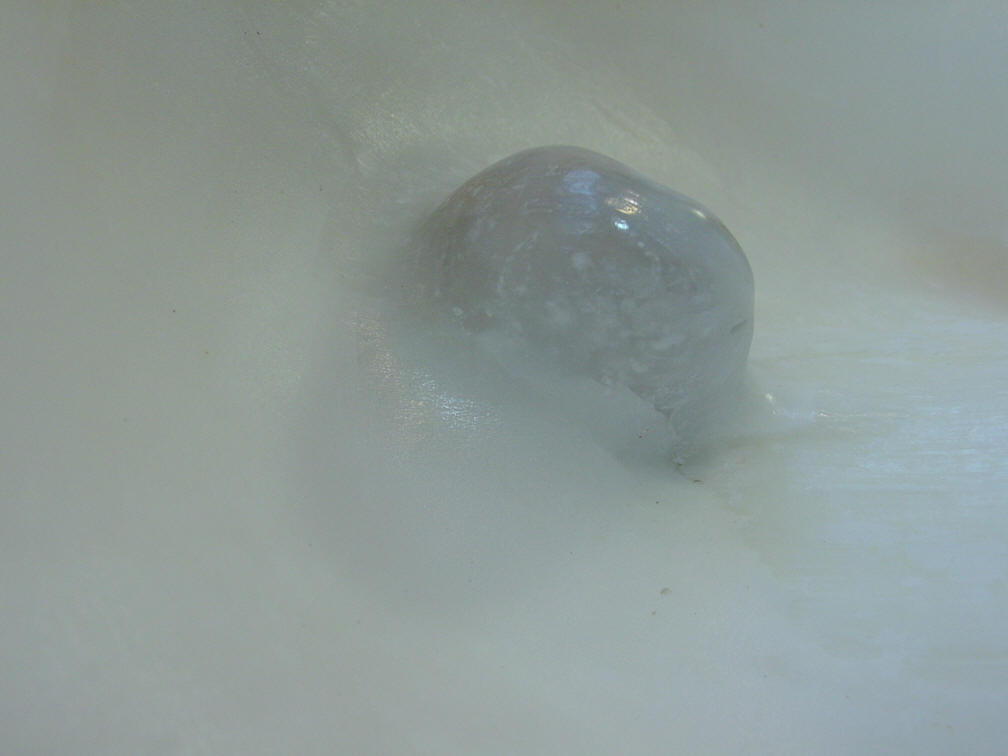 What looks like a Very Special Blue Pearl Piece in Middle of shell ??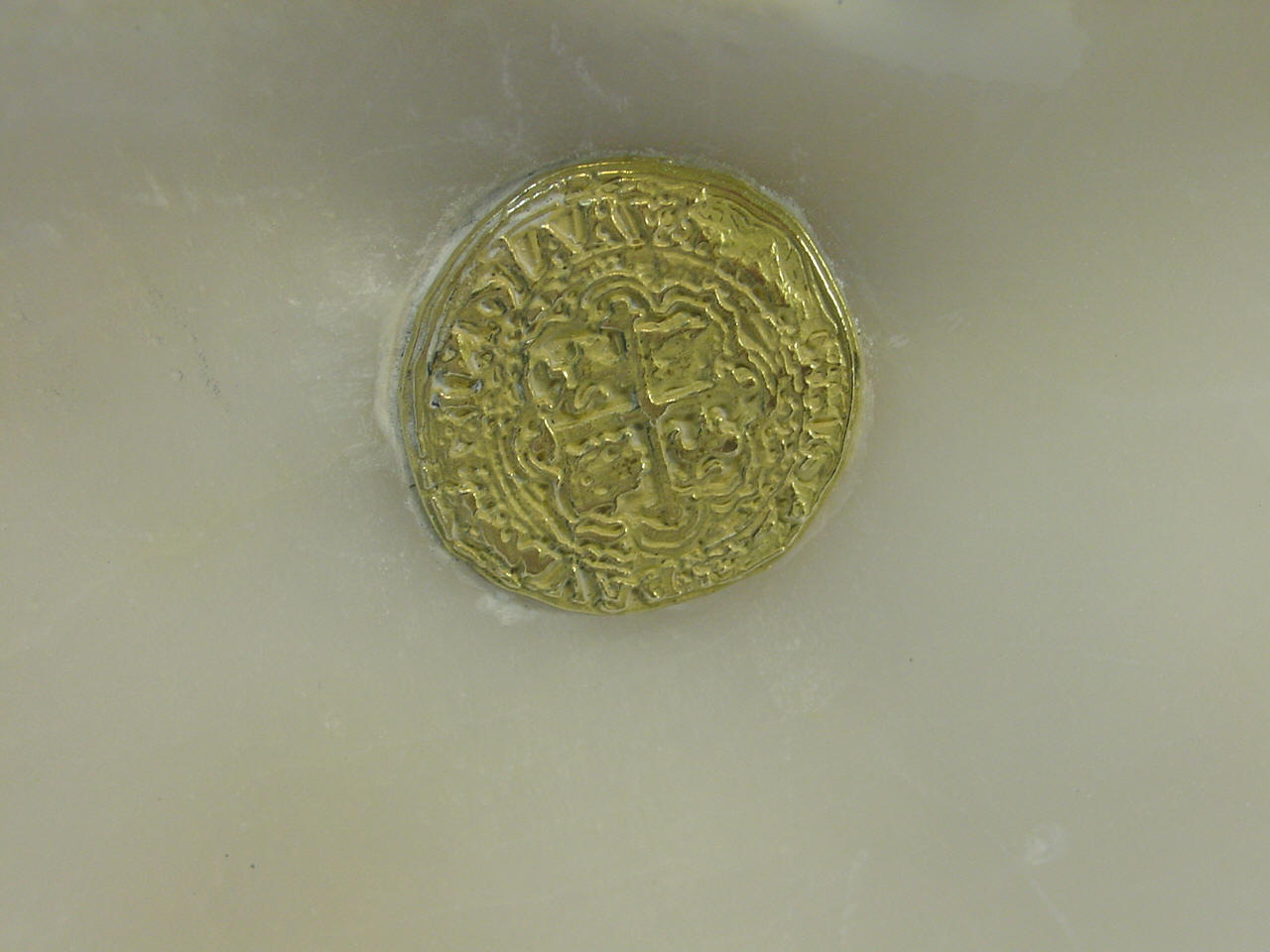 Has a Gold Doubloon Treasure Coin
this shell was probably part of a pirate Lair of Treasure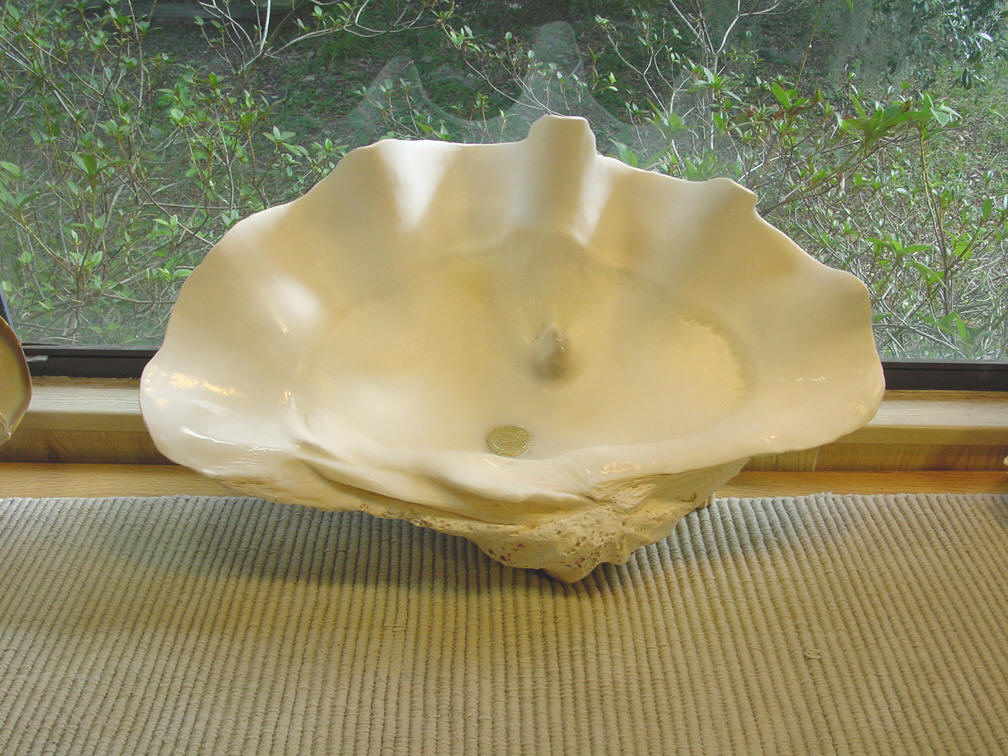 The coin is a best quality replica 17th century Doubloon that I sell.
"All sorts of Briny sea stories can be imagined about the coveted Blue Pearl Shell"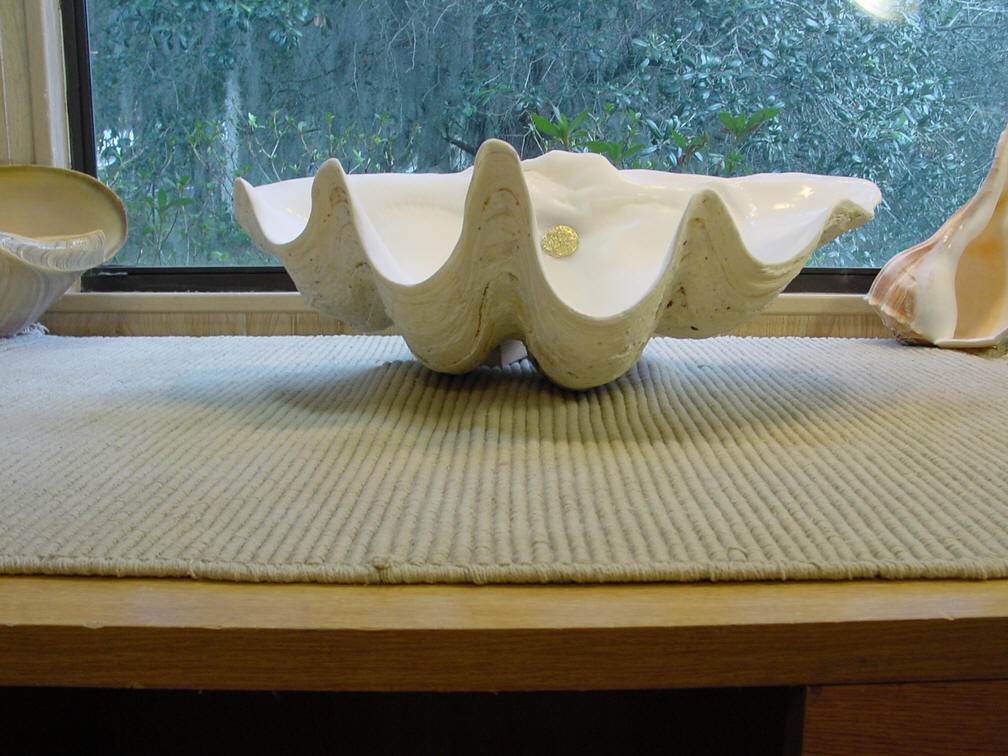 Very Unusual Unique One of a Kind Shell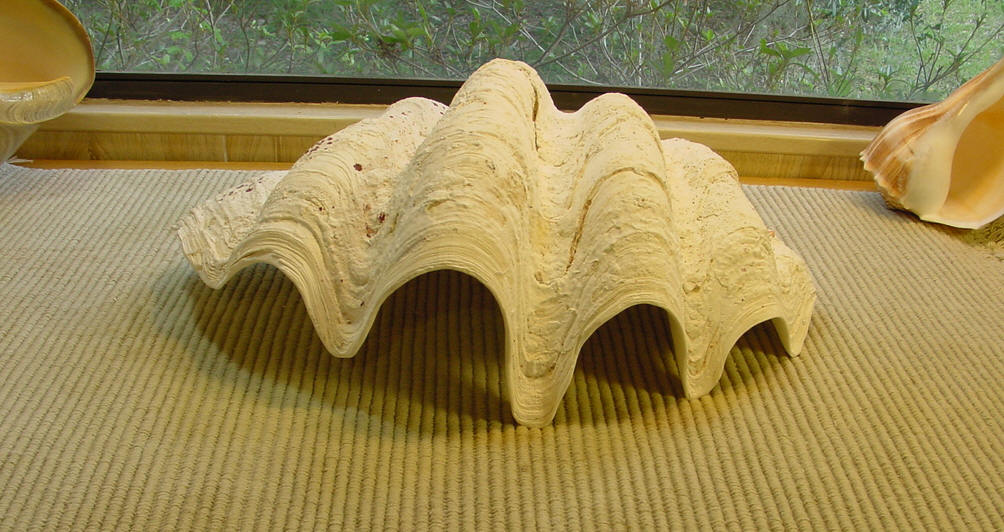 Very Pretty Shell in Farm Raised Condition !
#1030 21" = $560.00
Be sure and see the Collection of Lifetime Refillable Real Seashell Oil Candles


Give a unique new gift no one has ever seen before !
As Seen on The Google Unique New Gifts Page


All Lamps can be made with oversized Base for an engraved Faux Ivory Oval much like the Horns are engraved !
For all of the thousands of years that man has marveled at the beauty of sea shells no one has ever mastered the art of closing off the upper chamber to make a natural oil reservoir